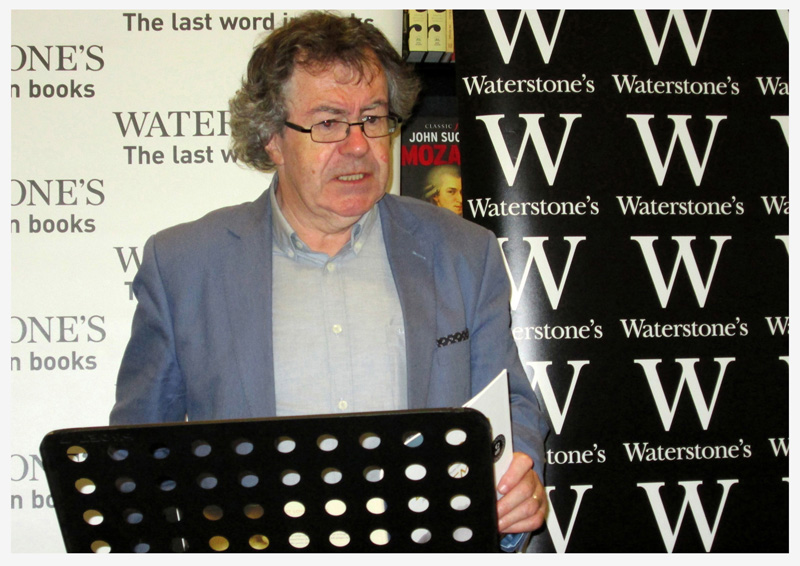 The annual poetry workshop has been an integral part of the Patrick O'Keeffe Traditional Music Festival in Castleisland going back to the origins of the festival in 1993.
This year's gathering will be held on Monday afternoon at 3pm in The Crown Hotel back bar and is being hosted again by Gabriel Fitzmaurice.
The event is open to everyone with an interest in the spoken and written word.
"Bring along a favourite poem, regale us with a recitation, treat us to one of your own compositions, tell a story, sing a song, play a tune," said Gabriel.
Where Words are Celebrated
"Poets, poetry lovers, singers, musicians, local historians, raconteurs, storytellers and characters of every kind are heartily welcome to entertain themselves and all interested parties to an afternoon where the word is celebrated in convivial company," he said.
Not to be missed!
About Gabriel Fitzmaurice
Gabriel Fitzmaurice was born, in 1952, in the village of Moyvane, Co. Kerry where he still lives. For over thirty years he taught in the local primary school from which he retired as principal in 2007.
He is author of more than fifty books, including collections of poetry in English and Irish as well as several collections of verse for children.
Work Widely Published
He has translated extensively from the Irish and has edited a number of anthologies of poetry in English and Irish.
He has published two volumes of essays and collections of songs and ballads.
Poems of his have been set to music and recorded by Brian Kennedy and performed by the RTÉ Cór na nÓg with the RTÉ National Symphony Orchestra.
He frequently broadcasts on radio and television on culture and the arts.
A Wonderful Poet
He has been described as 'the best contemporary, traditional, popular poet in English' in Booklist (U.S),'a wonderful poet' in the Guardian,'one of Ireland's leading poets' and "poetry's answer to John B. Keane' in Books Ireland,'Ireland's favourite poet for children' in Best Books! and 'the Irish A.A. Milne' by Declan Kiberd in the Sunday Tribune.
You'll find all the information you'll need on the festival on: www.patrickokeeffefestival.com