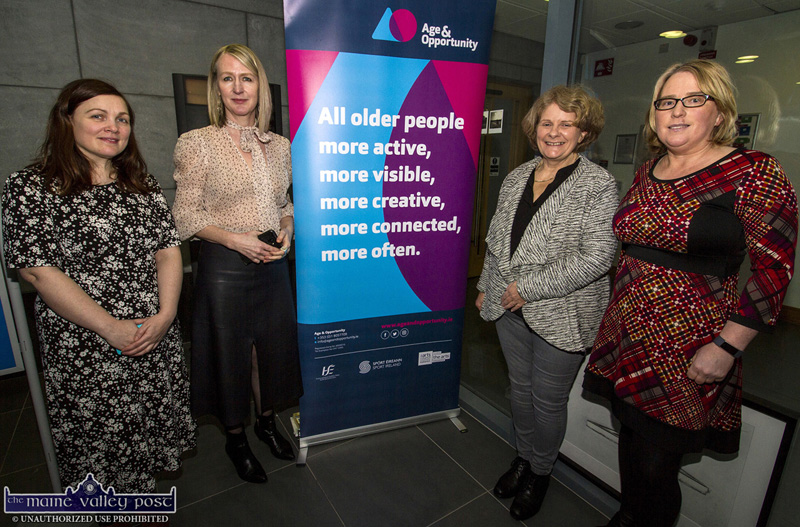 An artist's residency of an almost two months duration came to fruition at Castleisland Area Services Centre on Thursday afternoon.

A residency is when a professional artist is formally attached to a university or community facility and often on a specific project and time frame.
This usually benefits the development of the artist and the exposure of the locations to the arts.
Research and Drawings
Artist, Ciara Rodgers spent seven weeks in October and November 2019 at Castleisland Day Care Centre where she conducted research and created drawings with attendees.
The residency sparked discussion on local history and architecture with the older people while Ciara shared her experience of drawing and art in general.
The period also included a group field trip to 'Hartnett's Hotel' / Fagin's Bar to meet the owner, Jerome Hartnett.
Stories and Memories
The group shared stories, memories and looked at archival material relating to the rich history of this building which has loomed over the town of Castleisland and remained with the same family for over 200 years.
Participants in the project created drawings from selected historical buildings in the town and looked at the Divane's calendar series, commissioned by the local car dealership and the work of a local artist, Kathleen Shanahan for inspiration.
Project Realised with Support
"This project came together with generous support from Age and Opportunity, Bealtaine Festival, Creative Ireland and the attendees, staff and wider community of Castleisland Day Care Centre," said centre nurse / manager, Marcella Finn.
Ciara Rodgers (1982) is an artist living and working in Cork.
She studied Fine Art at CIT Crawford College of Art and Design.
Ciara's studio practice includes charcoal drawing, polaroid photography and sculptural installation. She is interested in the relationship we have with the historic built environment and the values or lack thereof we impose on it.