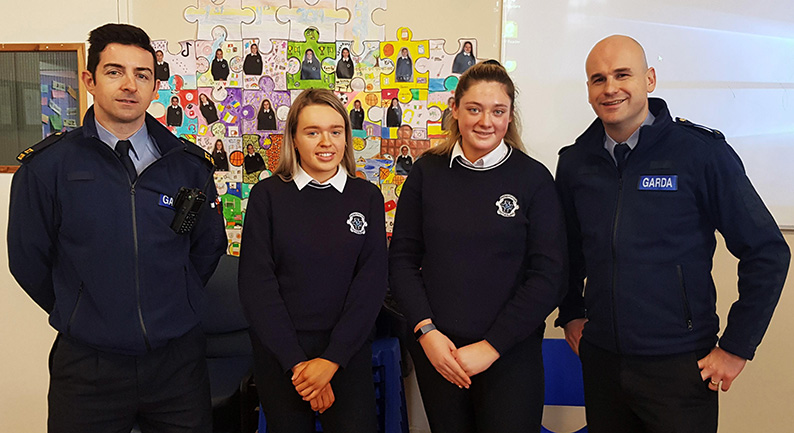 Safer Internet Day was celebrated in style in Presentation Secondary School, Castleisland recently.
Safer Internet day is globally celebrated to promote the safe and positive use of digital technology among young people and this year's theme was 'Together for a Better Internet.'
It is promoted in Ireland by Webwise, an online tool for teachers, parents and students to assist with online safety.
Ava and Cáit as Leaders
The campaign was led, in Presentation, by Safer Internet Ambassadors Ava Flaherty and Cáit O' Mahony.
The pair are no strangers to Webwise as they are members of the Webwise Youth Panel, representing young people's views on the issues that affect them online.
During this year's workshops, Cáit and Ava shared very valuable information with her peers about the dangers lurking online and how to avoid them.
Delighted to Engage
All students were delighted to engage in activities which highlighted the dangers, encouraged each student to think about their own online behaviour and debate the issues surrounding the use of the internet, in particular social media.
Online sharing of pictures, cyber bullying and peer pressure were also covered in the workshop. 
Workshop for Primary Pupils
Ava and Cáit also designed a workshop specifically for Primary school pupils which was presented to 5th and 6th pupils in Muire gan Smál primary school.
"Apart from the peer led workshops, Sergeant Tim O'Keeffe and Garda Aidan O'Mahony provided valuable information to students on Internet safety and what to do if issues arise," according to Annette Leen, ICT coordinator.
"Safer Internet day in Presentation is going from strength to strength each year due to the dedication and leadership skills of our students. We are looking forward to next year's Safer Internet Day already! said Ms. Leen.