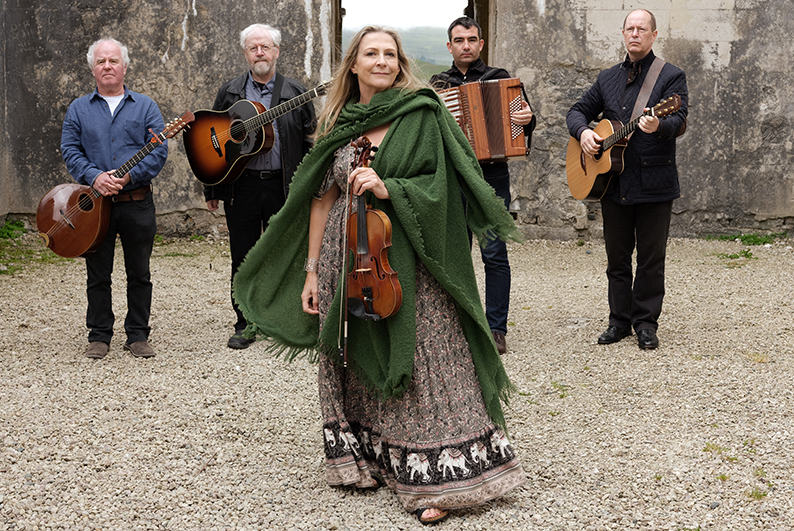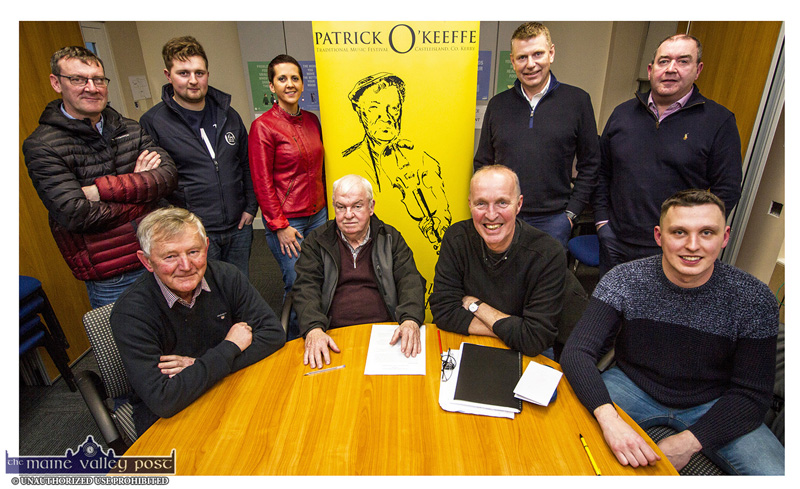 The Patrick O'Keeffe Traditional Music Festival's digital spokesperson, Conor O'Mahony and music liaison officer, Patsy O'Donoghue landed their own version of a Donegal Catch this week with the signing of the world renowned group Altan to play in Castleisland in October.
Saturday Night Headliners
"The Patrick O'Keeffe Traditional Music Festival is excited to bring you the news that Altan has been signed up for this year's festival," said Conor after the deal was done during the week.
"Altan will headline the Saturday night concert and tickets can be purchased at the link below.
"As seating capacity is limited in the intimate River Island Hotel venue it is advised to pre-book as we expect this event to be sold out well before the doors are thrown open on the night," he added,
February AGM – Unprecedented
While still months out from the harbour of the annual Patrick O'Keeffe Traditional Music Festival and, probably, for the first time in its near three decade history, the committee has already held a years-long overdue annual general meeting.
At its February 7th. AGM the committee also added to its ranks with flautist Eibhlín de Paor being invited to join as urlabhraí to look after the hugely important teanga áitiúl flank.
Féile na nÓg Afternoon
Sheila Heery, an extremely talented musician, whose ideas for a 'féile na nóg' afternoon at last year's event proved an outstanding success was also formally adopted as child welfare officer.
As was Jack Walsh, a young musician and actor with the Sliabh Luachra Drama Group in Scartaglin.
Responding to the invitations to join Pats Broderick on the presidential bench were long time festival advisor, Matt Cranitch and event founder member, Peter Browne.
A Collective Eye on 2023
If you think that's planning ahead, the committee is also throwing a collective eye on 2023 and the 60th anniversary of the death in February 22-2-1963 of Patrick O'Keeffe and the 30th anniversary of the founding of the festival.
Sliabh Luachra Music Purists
Sliabh Luachra Music purists will also be well catered for as, in tandem with the Sunday night indigenous music concert, the festival will be opened with a lecture by a leading expert in the music and culture on the area.
Last year's opening night interview by Peter Browne featured O'Keeffe's pupils, Paddy Jones, Maida McQuinn and Martin O'Connor and it proved hugely popular.
Film Requested by Irish Music Archive
The event was filmed by local videographer, Elaine Prendiville and her coverage has been requested by the Irish Music Archive where it will sit alongside a deep and rich vein of footage of generations of such gatherings from all corners of the country and beyond.
Sliabh Luachra Fiddle Recital
There will also be a repeat of the popular and growing Sliabh Luachra Fiddle Recital at the Ivy Leaf Art Centre on the Saturday – an idea inserted in the festival programme a few years ago by the aforementioned Matt Cranitch.
A Flood of Information
While there will be a flood of more detailed information as the year goes on, the wonder of it all is that we're all up and at it so early in the year.
Chairman Cormac O'Mahony has pledged that this is how he plans to proceed and is bringing us all with him.
Tús maith leath na hoibre as Eibhlín de Paor might say.
The 2020 Patrick O'Keeffe Traditional Music Festival will be held over the October bank holiday weekend from Friday 23rd to Monday 26th inclusive.
Event Ticket Booking Link
The Patrick O'Keeffe Traditional Music Festival / Altan concert tickets can be booked with a click on the link here:
https://www.eventbrite.ie/e/altan-in-concert-patrick-okeeffe-festival-tickets-98414298817