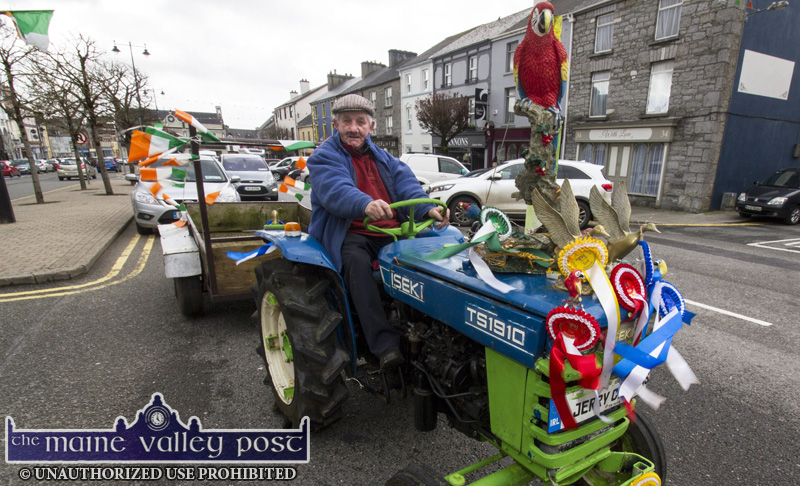 There are times when separate events in a community line up in perfect reflection of each other.
Last night the committee of the annual Castleisland St. Patrick's Day Parade met to announce its compliance with government policy on mass gatherings.
The title of a play across the street in the Ivy Leaf Art Centre appeared to capture the prevailing mood.
Town Without Laughter
Tom Murphy's play, Bailegangáire – the town without laughter – seems to sum up the feelings in cities and towns throughout Ireland this week as preparations were well underway by school children and community groups ahead of the now cancelled parades.
"Following last night's meeting of the Castleisland St Patrick's Day Parade Committee and acting on government issued guidelines, the 2020 St. Patrick's Day Parade has been re-scheduled to June 14th starting from the mart yard at 1pm."
That's according to a statement issued by the committee through its spokesman, Pat Hartnett.
Great Disappointment
"There will be great disappointment at this time with the postponement due to the Coronavirus but we hope by June that the virus and the bad weather will have departed our shores.
"We would like to thank our hard working volunteers who erected the flags and bunting on Sunday morning in cold and wet conditions.
Credit Where It's Due
"They will be removing them again on Sunday morning March 22nd and we will provide more details at a later stage.
"Great credit is due to these hard working volunteers who have no business interest in the town," said Pat.