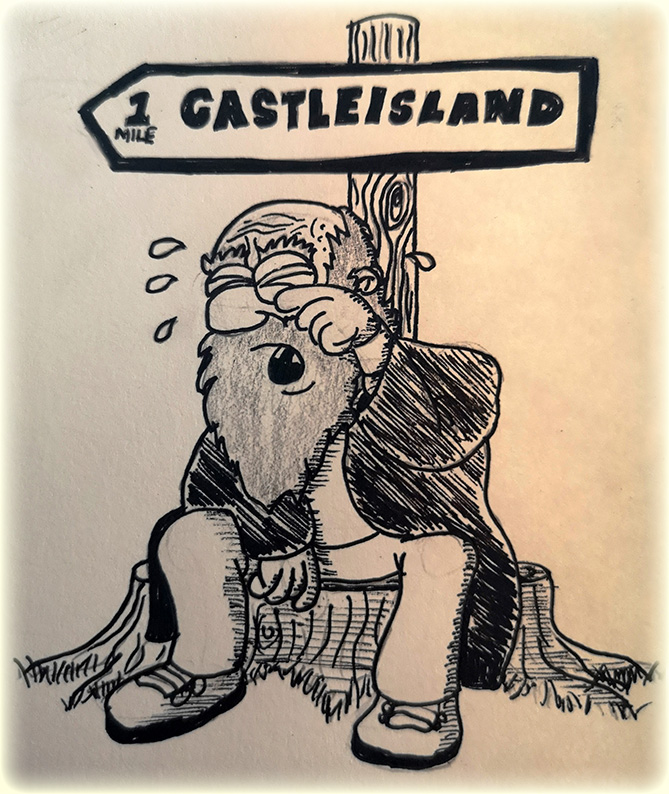 An Englishman and an American were one day disputing as to where the oldest man in the world lived.
The Englishman maintained that he lives in the British Isles while the American held that he lives in America.
An Irishman came along and said that the oldest man lives in Ireland.
They finally decided to visit each country to decide the bet.
Oldest Man Found in Castleisland
They found the oldest man in America to be aged 84 and when they searched the British Isles they found the oldest man there was 89.
Then they set out for Ireland and, near Castleisland Co. Kerry, they met an old man with a long white beard crying.
94 Year Old Punished
They asked him his age and the reason why he was crying. The old man replied that he was 94 years of age and he was crying because his father was after beating him for throwing stones at his grandfather.
National Folklore Collection
Collected by Nelly Knight, Main St. Castleisland, Co. Kerry from Francis J. Costello, Main St. Castleisland, Co. Kerry age 65.
From the primary school copybooks project of the National Folklore Collection under the 1937 schools scheme.