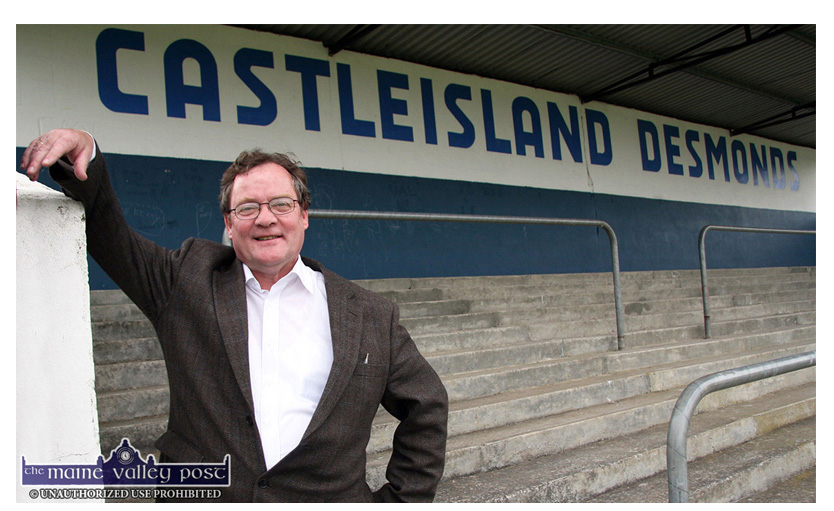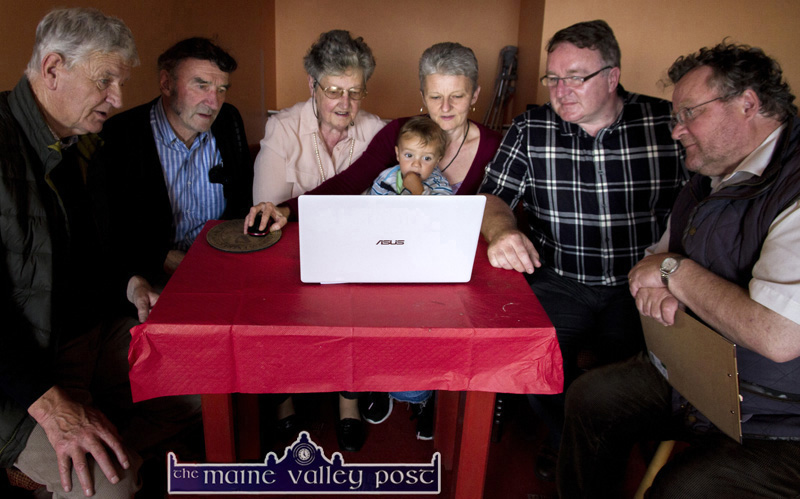 The death has occurred of Colm Kirwan, (65) of Moanmore, Castleisland, Co. Kerry and formerly of Bray and Rathdrum, Co. Wicklow.
Retired Deputy Principal of Castleisland Community College and former teacher of the Wicklow V.E.C., former member of the executive of the Teachers Union of Ireland and former member of the Wicklow County Council.
Beloved son of the late Máirín and Seán O'Ciardubháin.
Unexpectedly on July 7th 2020 after a very short illness in the presence of his wife and family at the Bon Secours Hospital, Tralee.
Sadly missed by his heartbroken wife, best friend and soulmate Brenda Tangney, brothers Eamon and Domo, sisters: Nuala, Grainne and Neasa, mother-in-law Mary Tangney, brothers-in-law, sisters-in-law, nephews, nieces, relatives, neighbours, ex colleagues at the Castleisland Community College, a wide circle of friends especially the members of the Castleisland Desmonds GAA Club.
May His Gentle Soul Rest In Peace
A private family funeral will take place for Colm R.I.P. on Thursday afternoon at 1.15pm the funeral cortege will depart his residence at Moanmore and travel up the Main Street of Castleisland out along the Limerick Road and stop at the Desmonds GAA pitch for a short tribute from the club.
The funeral will then depart for a private cremation at 4pm at the Island Crematorium, Ringaskiddy, Cork. House Strictly Private Please.
Date Published: Tuesday 7th July 2020. Date of Death: Tuesday 7th July 2020.
My First Meeting with the Ó Ciardubháin Clan
Do you find the things you remember about someone who has just died can be the oddest in your collection of recollections?
In the case of the sadly departed and truly immersed community activist, Colm Kirwan my first impression, my first memory of him goes away back to when the family first arrived in town.
New, Expressive People
It was on a Sunday morning and the Kirwan family members were on their way down town to mass.
I was on my way uptown to drop our milk gallon to Christine and Stephen O'Neill's dairy, under the archway between themselves and Tadhg Prendiville's Bar, to be picked up after mass.
I saw these new and very expressive people crossing the street from Hartnett's Corner and I came face-to-face with the Kirwans or the Ó Ciardubháin clan.
Explaining and Performing
The twins Colm and Eamon were to the fore explaining and performing for their parents and younger siblings the finer points of The Hucklebuck and, in particular, how to wiggle like a snake and waddle like a duck.
A few days later I met the performers on the yard of the local boys national school and found that they were normal enough. They were surrounded by curious locals as a captive audience and fielding questions like old pros.
Paths Crossed Constantly
Since those far off days Colm's path and mine have crossed and even intertwined on many community news matters.
Colm as a deeply involved community activist and mine as a conduit to The Kingdom, The Kerryman newspapers and, in more recent years to The Maine Valley Post.
This mutually beneficial arrangement spanned from his time as teacher and deputy principal at Castleisland Community College and it spanned the technological advances from hand-written to typewritten pages and eventually to the God-send of Email.
Desmonds Close to His Heart
I seems odd and strange to be writing about him in this context but it was a matter we often discussed on the occasion of the death of people with whom he served on the various committees.
On such occasions he always offered his services with a pithy obituary.
Nothing sugary, to the point and with all due credit given with the height of respect and sincerity at its core.
His beloved Castleisland Desmonds GAA Club was as close to his heart and head as any such organisation could be to those inspired to that level of commitment and involvement.
Comic Irony in Last Meeting
We've had at least weekly conversations over all those years and our last was only a week or so ago when I rang to enquire about his health.
After assuring me he was well enough to be planning a recovery he told me he was involved in a very historic meeting of Castleisland Desmonds GAA Club a week or so previously.
He found a certain comic irony in the fact that so much effort, work and years had gone into the facilities at the club and the officers had to convene their meeting outdoors on the stand.
Michael O'Donohoe Project Secretary
As secretary of the relatively recently formed Michael O'Donohoe Memorial Heritage Project, Colm put his considerable secretarial experience at the disposal of a small committee headed by Johnnie Roche.
Colm's impatience for small talk or trivia meant that the topics needing attention on the day got just that and his follow up was always assured, calculated, efficient and to the point.
To the point that the project is now almost complete and being uploaded for world-wide consumption with tentative plans for a branch line to take in other aspects of the culture and history of the area.
Michael O'Donohoe project manager, Janet Murphy's response probably best sums up his loss to the clubs and organisations he worked with: 'Oh God I'm so sorry to hear that – what will we do without Colm.'
Desmonds Tribute
Colm's successor in the Desmonds club, Eilish O'Leary sent a message expressing the condolences and sorrow of the club members at the loss of such a significant one of their own.
And they're co-ordinating the salute at the club grounds tomorrow during the funeral and will issue their own tribute then.
May you Rest in Peace Colm.
http://www.mainevalleypost.com/subscribe/"><img class="alignleft wp-image-52852 size-full" src="http://www.mainevalleypost.com/wp-content/uploads/2020/07/subhead.gif"