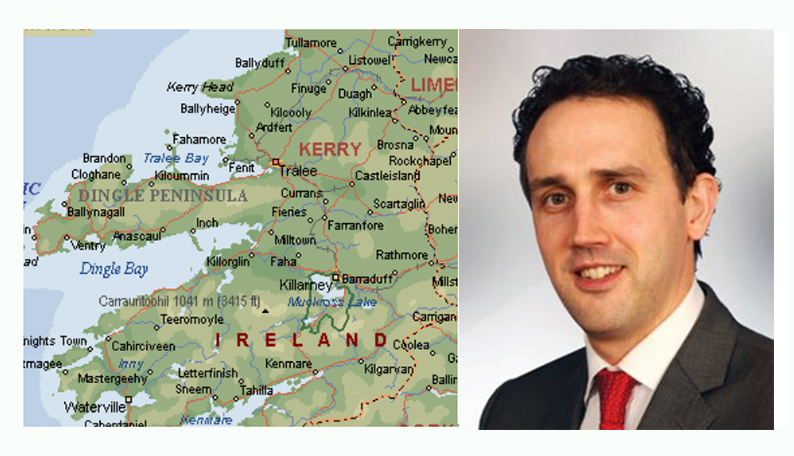 A new inter-agency group has been established to promote employment creation and retention in Kerry.
The working group is one of the many initiatives in place to help to reboot the Kerry economy and to support businesses through the current economic challenges.
The Employment Creation and Retention Working Group has been welcomed by the Cathaoirleach of Kerry County Council, Cllr. Patrick Connor-Scarteen who described it an important effort to complement the current work being done in several areas to meet the challenges of COVID-19.
A Range of Agencies
"For many months, Kerry County Council has been closely engaged with a range of agencies and representative bodies to chart the way forward economically for the county," said the Cllr. Connor-Scarteen.
"All agencies are working together, for example, in the areas of business supports, training, making Kerry a safe destination, and providing assistance to shops and businesses as they re-open and adapt to new realities.
Particular Focus on Jobs
"This new group will focus on jobs in particular and how we retain existing employment in the county and attract new employers and employees to Kerry in the months and years ahead,' he said.
The Employment Creation and Retention Working Group includes representatives of: Kerry County Council; Kerry Local Enterprise Office; the Industrial Development Authority; Enterprise Ireland; Kerry SciTech; Kerry Tourism Industry Federation; Kerry Chambers Network; IT Tralee and industry representatives.
Cathaoirleach Connor-Scarteen and the chairperson of the Economic Development Strategic Policy Committee, Cllr. Michael O'Shea are also members.