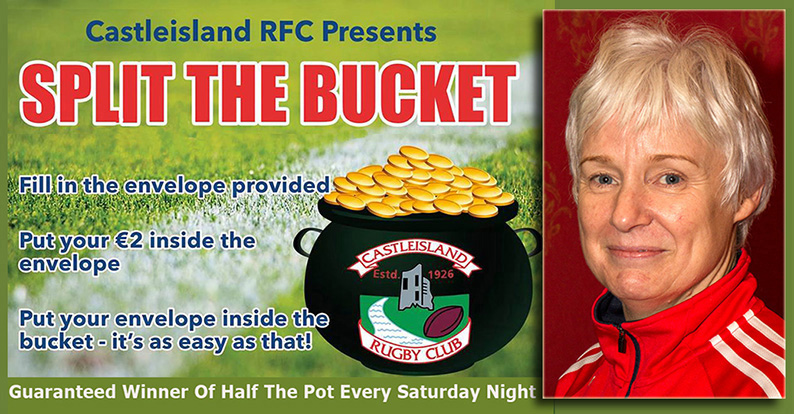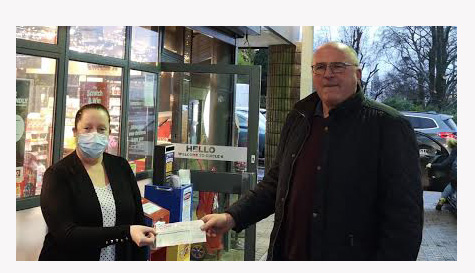 The winner of the Castleisland RFC Split the Bucket draw held in Anne Macs Circle K was Paddy Murphy, Castleisland.
Paddy, who won €802, is the fourth member of his family to win the Split the Bucket draw.
His brother, John won it just last month while brother Mossie won it twice and the late Timmy was also a popular winner of €1,213 in the autumn of 2018.
The names drawn for the bonus draw for €1,000 to be held on January 2nd were Cormac Riordan and John Reidy – online.
The next draw will be held in The Green Door on Saturday, December 12th at 3.30pm.
Thanks again to all our supporters and best of luck to everyone.
Draw Entry at Retailers or Online
Entry to the draw can be made at the many retailers around the town and surrounding areas as well as online by following the link below.
Our bonus draw to be held in conjunction with our regular draw on the January 2nd will have a maximum of 34 entrants for the chance to win €1,000.
This is a fantastic opportunity and there has to be a winner so be sure to enter. Castleisland RFC thanks all its supporters and wish you all the  best.
You can play Split the Bucket online by following the link here:
https://app.superpayit.com/recurring-payment/initiate/iM16Pww/?fbclid=IwAR2o5cnHeUkab1aqHy1iSgQAnddRG8bd-Yp7VDStT1F-nZ6TR7nCPnMbgko

You can contact The Maine Valley Post on…Anyone in The Maine Valley Post catchment area who would like to send us news and captioned photographs for inclusion can send them to: jreidy@mainevalleypost.com
Queries about advertising and any other matters regarding The Maine Valley Post can also be sent to that address or just ring: 087 23 59 467.