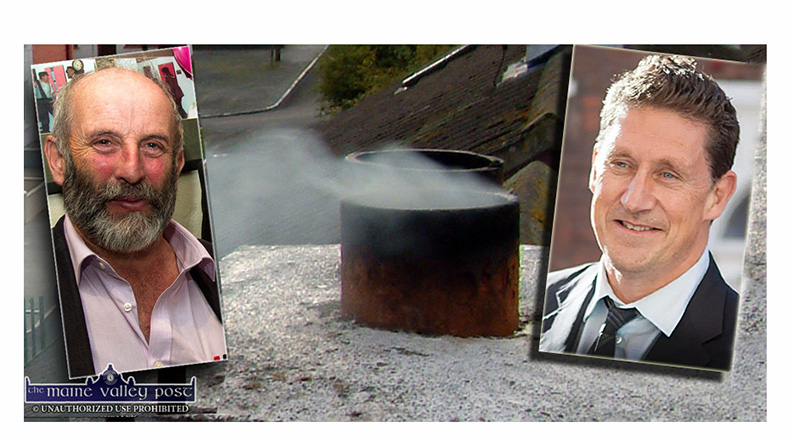 Yesterday's media reports on the banning of turf and timber burning in homes in both urban and rural Ireland is certain to become a burning issue and provide the spark for a new campaign of action in 2021.
Deputy Danny Healy Rae is one of the first into the breach in expressing his disappointment at the move.
A Disgraceful Move
"I'm very disappointed to read in the Sunday Business Post that Minister Eamon Ryan and the government are bringing forward legislation to stop people burning turf, briquettes and timber in their homes, this is disgraceful," said Deputy Danny Healy Rae in a statement early this morning.
A Fianna Fail Taoiseach Banning Turf ?
"To think that the Fianna Fail Taoiseach Micheal Martin would allow this to be done to so many people all around the country and especially in rural Ireland – pandering to the Green Party to ensure that he got a stint as Taoiseach.
The Cost of the Greens
"It is only from now on that we will really get to know the true cost of the Green Party's support in government.
"The Green Tail is certainly wagging the Fianna Fail and Fine Gael dog in government," said Deputy Healy Rae.
According the Daniel Murray's report in yesterday's Sunday Business Post, the government is planning a nationwide ban on the sale of all smoky fuels amid ongoing concerns about the health effects of air pollution.
"Detailed proposals on the move, which will be introduced in phases, will be published by February. The fuels to be banned will include coal, peat briquettes, sod turf and wet wood."

You can contact The Maine Valley Post on…Anyone in The Maine Valley Post catchment area who would like to send us news and captioned photographs for inclusion can send them to: jreidy@mainevalleypost.com
Queries about advertising and any other matters regarding The Maine Valley Post can also be sent to that address or just ring: 087 23 59 467.