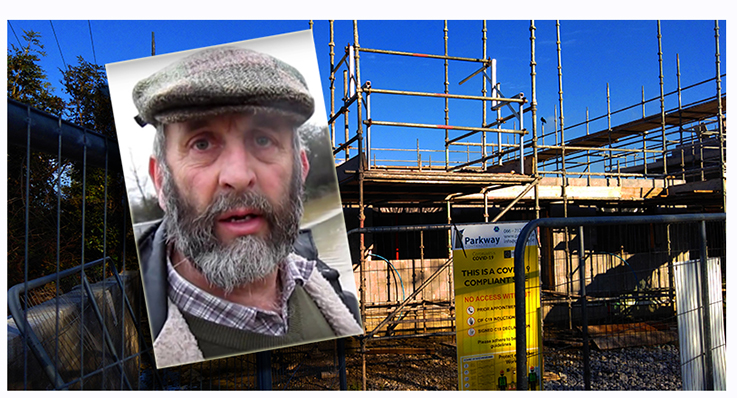 Deputy Danny Healy Rae has voiced his concerned about the Government bill going through Dáil Éireann at the present time.
"This proposes to set up a 'Land Development Agency' to deliver social and affordable housing and giving them powers to take over any public lands or even privately owned land at agricultural value," said Deputy Healy Rae.
"I am very concerned that this agency will not be accountable in any way to Local Authorities or elected members of the Local Authorities or Dáil Éireann. 
"The democratic process which has been in place since the foundation of the state is being set aside," he concluded.
Agency Launched in 2018
The agency at the centre of Deputy Danny Healy Rae's concerns was launched by the Government of the day in 2018 with the aim of building150,000 new homes over the next two decades as the next step of Project Ireland 2040.
The agency had an immediate focus on managing the state's own lands to develop new homes, and regenerate under-utilised sites.
Assemble Strategic Landbanks
It's longer-term goals were to assemble strategic land-banks from a mix of public and private lands, making these available for housing in a controlled manner to bring essential long-term stability to the Irish housing market.
A Significant Development
Then Taoiseach, Leo Varadkar said the LDA would come to be seen to be as significant as the decision to establish the ESB, Aer Lingus or the IDA.
The bill and its passage is now in the hands of a Fianna Fáil Minister for Housing, Local Government and Heritage, Deputy Darragh O'Brien.
You can look through it and reactions with a click on the link here: https://www.oireachtas.ie/en/debates/debate/dail/2021-02-17/16/

You can contact The Maine Valley Post on…Anyone in The Maine Valley Post catchment area who would like to send us news and captioned photographs for inclusion can send them to: jreidy@mainevalleypost.com Queries about advertising and any other matters regarding The Maine Valley Post can also be sent to that address or just ring: 087 23 59 467