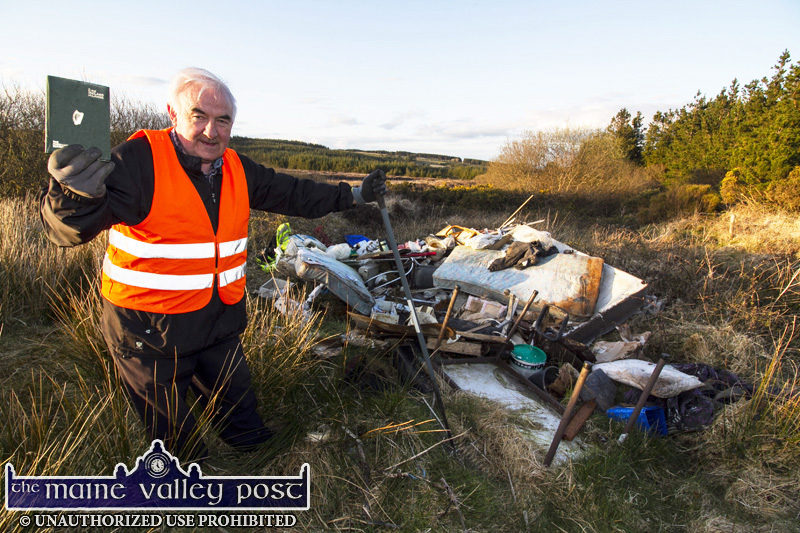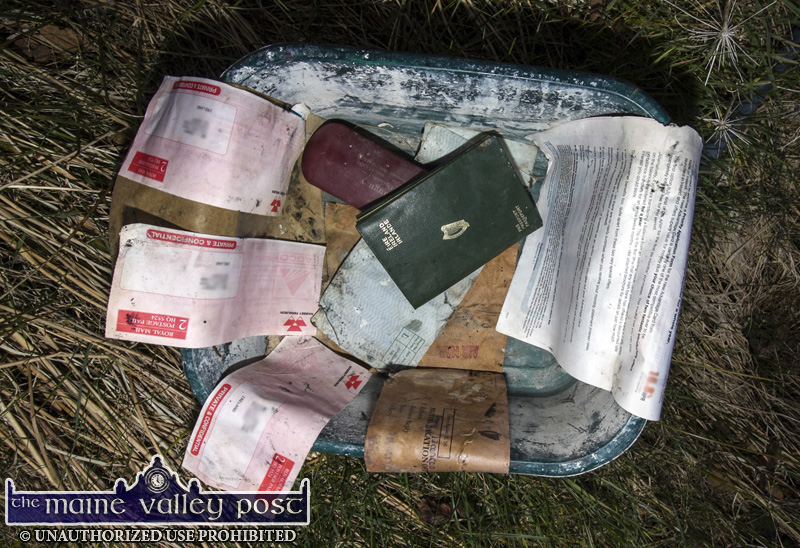 The fields of Ahaneboy have, historically, contributed with abundance and generosity to the economic well-being of its neighbouring communities.
For countless generations it meant 'The Bog' and the light and the heat and the cooking and all that carried those generations through the autumns, winters and springs of their lives.
Low Lie the Fields..
Nowadays, it's more noted for its 'away from it all' remoteness as its bohareens and mountainy fresh air are availed of by peace lovers and walkers from miles around.
The Fields of Ahaneboy also gets an heroic airing during Munster Rugby matches to the air of its like sounding area in Galway.
Ahaneboy is an area of mountain between the parishes of Castleisland and Knocknagoshel with the latter having the greater claim to it.
Its vast bog-lands are getting a woeful black-guarding these days through some of the worst cases of fly tipping or illegal dumping ever foisted upon this general area.
College Road Renovation Project
In an incident of pure arrogance or ignorance or both, two loads of house clearance / renovation rubbish were dumped on two sites no more than a couple of hundred yards apart on a date very recently.
Not to be confused with a load of Dublin originated dumped building material off-loaded in another part of the bog at the very end of March, this was from a source in Castleisland Town and from a house renovation project on College Road.
Ample Evidence of Origin
There is ample evidence to prove the origins of both recent outrages there and Cllr. Charlie Farrelly, whose access to his plot of bog has been cut off by one of the loads, has filled a dumped plastic pan with evidence.
Household receipts, notebooks, Bank of Ireland, Castleisland statements and a passport belonging to one of the former occupants of the renovated house.
Plastic Pan of Evidence
Cllr. Farrelly will now proceed to present his pan of evidence to the environment section of Kerry County Council.
And, when his blood cools to near normal, he's going to continue his investigations into what can only be described as this disgraceful behaviour.
Following Up on Dublin Material

The Dublin originated material at the end of March is really beginning to spawn stories of con-jobs and over-payment for work done or not done more like.
In a follow-up, Cllr. Farrelly contacted some of the Dublin numbers he found in the dump-site notebook on Ahaneboy.
And while some of those contacted were distressed to find their telephone numbers were floating around on a bog in Kerry, they wondered where their rights under the General Data Protection Regulation were in all of this.
They were also shocked to find that the material from their 'renovations' ended up in down here.

Contact Number for Dublin Zoo
Figures in tens of thousands of Euro were handed over to the Kerry 'tradesmen' by the unfortunate householders in Dublin – one of whom still has a  leaflet for the 'tradesmen' from which they made contact with them.

Meanwhile, a down-pipe fell off the wall at one of the houses they worked on in Dublin and a phone contact left by one of the 'tradesmen – with strong Kerry accents' – turned out to be a number for Dublin Zoo.
The Kerry County Council Litter Hotline is 0800 326 228 or Email: environ@kerrycoco.ie   All complaints will be investigated.

You can contact The Maine Valley Post on…Anyone in The Maine Valley Post catchment area who would like to send us news and captioned photographs for inclusion can send them to: jreidy@mainevalleypost.com Queries about advertising and any other matters regarding The Maine Valley Post can also be sent to that address or just ring: 087 23 59 467.