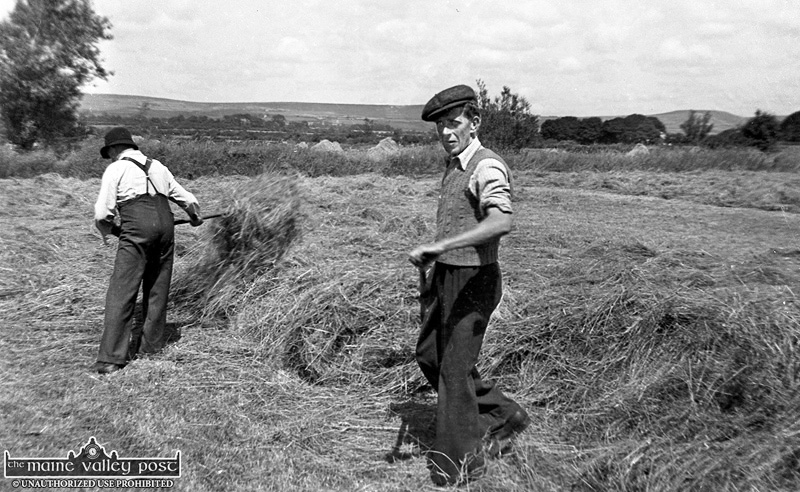 My grandfather was an avid reader and, on fine days, he loved to move his armchair outdoors and read away. 
But, on days like that, he always wore his hat, his shirt sleeves were rolled down to his wrists and he placed his armchair under the shade of a tree and moved it to stay in the shade.

Now, almost five and a half decades after he died, a government agency has to tell us to do more or less what I recall him doing so logically and naturally all those years ago and without factor 50.
Appeal to the Public
HSE representatives in Cork and Kerry have appealed to the public to stay safe in this week's rising temperatures.
Dr. Augustine Pereira, Director of Public Health at HSE South reminded the public that higher temperatures increase the risk of dehydration, fainting and heat exhausting, particularly for vulnerable groups such as the elderly and small children. 
It is important to stay hydrated by drinking plenty of fluids and avoiding unnecessary exertion.
Avoiding Direct Sunlight

Dr. Pereira, said that taking precautions like avoiding direct sunlight between 11pm and 3pm and seeking shade if out enjoying the weather during those times and covering up using a hat or loose long sleeves and wearing sunglasses can protect your skin and eyes. 
"Slopping on sunscreen generously is very important and more so for young children you are responsible for; it won't provide 100% protection for your skin but it's important to use a high factor sun protection."
High UV Levels Predicted
Children and babies have very sensitive skin which can burn easily. The National Cancer Control Programme warns that getting a painful sunburn in childhood can double the risk of developing skin cancer in later life, particularly melanoma – the most serious form of skin cancer.  
Met Eireann has predicted UV levels to be high this week, and it's important to note that UV levels don't fluctuate whether it's cloudy or not.
Dr Pereira added: "The most important thing is that people enjoy the good weather safely and don't regret enjoying the good weather a few years down the line."
Check on Elderly and Young
Every year the HSE identifies close to 10,000 skin cancers, both melanoma and non-melanoma. Fortunately, you can easily study your skin and take time to monitor your skin for moles. If you notice any changes in size or colour of your moles, speak to your GP.
Priscilla Lynch, Head of Health and Well-being with Cork Kerry Community Healthcare urged the public to check in on those at a higher risk such as the elderly, young children and babies more often and ensure they are comfortable.
She also reminded the public to remember to wear hats, stay hydrated and use sunscreen.
Stay Safe in the Sun
Tips to staying safe in the sun include: seeking shade and especially between 11am and 3pm.
Wearing a loose long sleeved t-shirt and a wide brimmed hat that covers the back of the neck as well.
Be generous and regular with the sunscreen and ideally, apply sunscreen 20 minutes before going outside and re-apply every two hours and wear sun glasses. Try to keep physical exertion to the cooler part of the day.
Never leave anyone in a closed, parked vehicle, especially infants. Drink plenty cold drinks and keep medicines below 25 °C or in the refrigerator.
For more information on child safety in the sun, see:  https://www.hse.ie/eng/health/child/childsafety/csap-sun.html

You can contact The Maine Valley Post on…Anyone in The Maine Valley Post catchment area who would like to send us news and captioned photographs for inclusion can send them to: jreidy@mainevalleypost.com Queries about advertising and any other matters regarding The Maine Valley Post can also be sent to that address or just ring: 087 23 59 467.