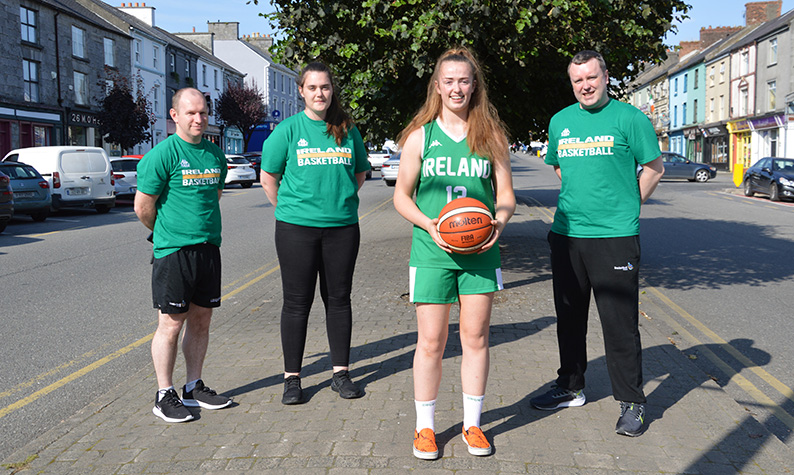 With the country getting its fill of all kinds of sporting activity from Tokyo these days and a trickle of medals coming Ireland's way, let's not forget that a Castleisland sportswoman is representing her country in the Czech Republic these days.
Paris McCarthy has represented her country in many of Europe's major basketball arenas over the past few years.
She is the only Kerry player on the Irish squad at the FIBA European Challenge U-18 women's A tournament which started on Tuesday and will run until August 1st.
A member of the Castleisland based St. Mary's Basketball Club, Paris has been capped 19 times having represented her country at U-16 level in 2019 when the Ireland squad travelled to Bulgaria for the competition.
Kerry and the Castleisland and Cordal areas are well represented in the travelling squad as Cordal native, Waterford resident,Tommy O'Mahony is the head coach and Tralee's Liam Culloty is assistant coach and Castleisland's Aoife Nolan is the team manager.
Wednesday, July 28th Ireland v Turkey; Thursday, July 29th Ireland v Czech Republic; Friday July 30th is a rest day. Saturday July 31st Ireland v Serbia and Sunday August 1st Ireland v Hungary.
You can tune in live to the FIBA European Challenge from now with a Click on the link here: https://www.tvcom.cz/…/201750-FIBA-U18-EUROPEAN…

You can contact The Maine Valley Post on…Anyone in The Maine Valley Post catchment area who would like to send us news and captioned photographs for inclusion can send them to: jreidy@mainevalleypost.com Queries about advertising and any other matters regarding The Maine Valley Post can also be sent to that address or just ring: 087 23 59 467.