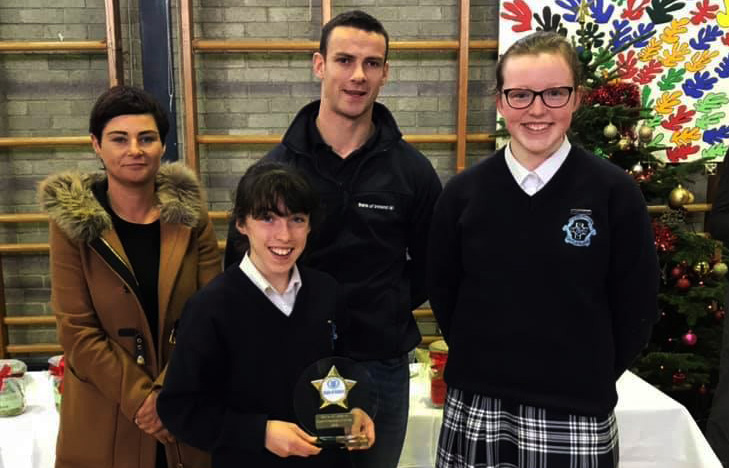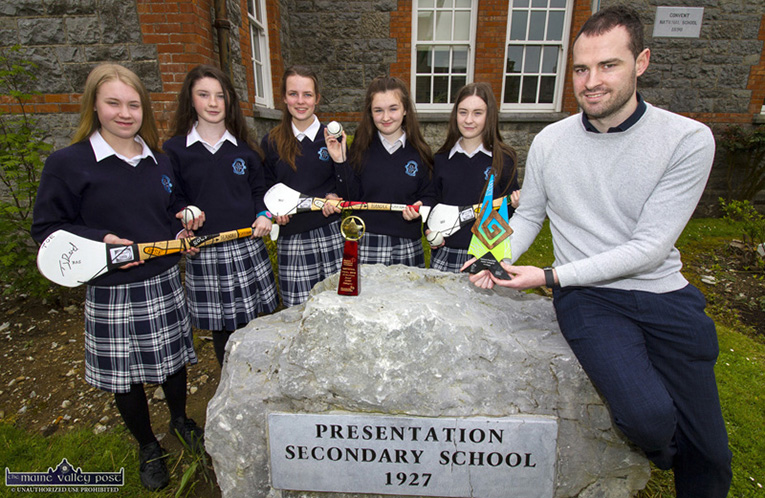 The finals of the Kerry County Council annual Student Enterprise Awards was held on Friday in the Institute of Technology, Tralee.
Outstanding participation levels saw 24 mini-businesses being set up by over 120 second level school students involved in the competition. The competition promotes business idea development, structure, sourcing of finance, marketing/sales and the presentation of a formal business plan.
Exciting and Rewarding
The students progressed through the establishment of a mini company which trades over a period of months. An exciting and rewarding programme, students get to experience the realities of entrepreneurship from developing a business idea to producing a product, researching the market, promoting the business, managing the books and generating profits.
Going to Croke Park
Prizes were awarded at Junior, Intermediate and Senior level. The winners of the County Student Enterprise Awards in all categories go forward to the National Finals to be held in Croke Park on 3rd May 2019. The Student Enterprise Awards bring a taste of real life business to the classroom.
Lumpfish Recycling
The winner of the Senior Category was 'Lumpfish' – a recycling business producing high value lamps and other domestic furniture set up by Tadhg O'Connor from Mean Scoil Nua an Leith Thruigh, Castlegregory.
Crois Mhadra Safety Harness
The winners of the Intermediate Category was 'Crois Mhadra' – a car safety harness for Ipets developed by Kelly Ann Nix and Katelyn Curtin from Presentation Secondary School, Castleisland.
Eary Fix Earpiece
The Junior level winner was 'Eary Fix' – a custom made earpiece for tradespeople developed by Ciara Cahill, Katie Walsh and Emma Keane from Presentation Secondary School, Castleisland.
Most Innovative
Other prizes were awarded for Best Stand, Most Innovative Product, Most Enterprising Project, Best Business Plan, Environmental Awareness and Duaiseanna  Gaeilge.
Pierce Dargan – Educator of the Year Award
Pierce Dargan of Presentation Secondary School, Castleisland won the coveted award for Entrepreneurial Educator of the Year.
Presentation Secondary School, Tralee won the most Enterprising School Award for it's work in fostering entrepreneurship within the school and was presented with the Cantillon Perpetual Cup.
Innovation, Resourcefulness, Planning and Development
"I am pleased to see the level of innovation, resourcefulness, planning and development of all 24 projects in this year's awards," said Tomás Hayes, head of Local Enterprise Office.
A Taste of Business
"This is a real life exercise. It involves idea generation and actual trading. Profits are generated and finance is secured. It is a taste of business and all the issues involved from finding the right idea, funding the business, collecting the money and building the team. I must commend the teachers for their efforts and the mentors for their support. The judges had a very difficult task," said Mr. Hayes.
Entrepreneurial Development
While Bridget Fitzgerald, Economic Development Officer with Kerry County Council added: "Kerry County Council is core to enterprise development in the County and this competition emphasises this role. I am enthused to see the future of entrepreneurial development in County Kerry. Long may it last."
Programme Coordinator
Margaret Murphy, Kerry Programme Coordinator emphasised "This was a very strong programme in 2019 requiring extensive work by teachers, mentors and staff. The results are evident with three category winners going to the national final. We hope that we can win another award for Kerry following our great success in 2018."
You can contact The Maine Valley Post on…
Anyone in The Maine Valley Post catchment area who would like to send us news and captioned photographs for inclusion can send them to: jreidy@mainevalleypost.com 
Queries about advertising and any other matters regarding The Maine Valley Post can also be sent to that address or just ring: 087 23 59 467.
Please Note: A click on any of our adverts will reveal all you need to know about what our advertisers need to tell you.
Copyright Notice: The images and text which appear on The Maine Valley Post site remain the exclusive property of John Reidy, (unless stated otherwise) and are protected under International Copyright laws. Images or text may not be reproduced, copied, transmitted or manipulated without the written permission of the author, John Reidy, in this instance. Use of any image as the basis for another photographic concept or illustration (digital, artist rendering or alike) is a violation of International Copyright laws. All images are copyrighted by John Reidy 2018.