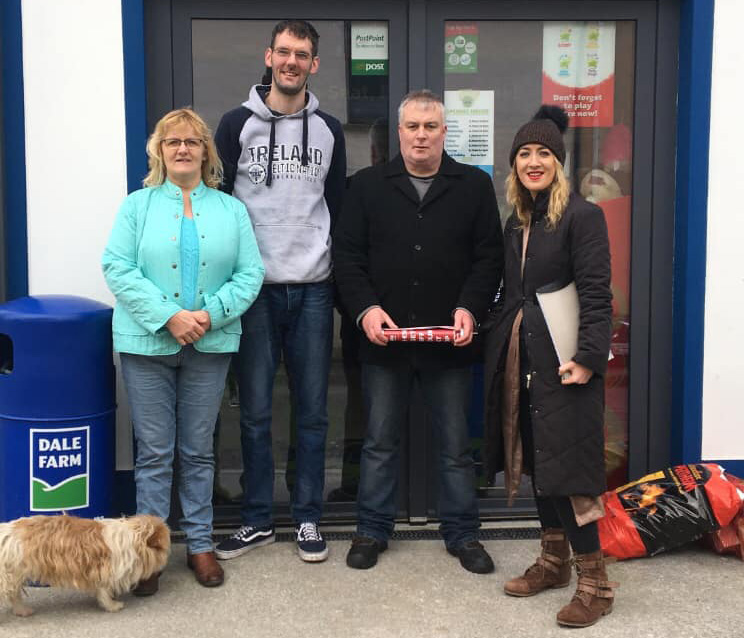 Castleisland local election area candidate Kate McSweeney has described Taoiseach Leo Varadkar's opening of a new post office in his constituency as 'a kick in the teeth for the people of rural Ireland.'
159 Post Office Closures
"It is yet another kick in the teeth to the people of Rural Ireland to see our Taoiseach opening a new post office in a multinational supermarket chain in his own constituency. He has done this in the midst of the closure of 159 post offices that have been closed nationwide, including four in the Castleisland Electoral Area," said Ms. McSweeney.
An Affluent Area
"There is no doubt that Castleknock has a thriving population in an affluent area and will have the best of services, but it beggars belief that in an age when the rural, and sometimes aging, population are told that these Post Office services are no longer needed, while rural customers are told to do their business on line. This is despite the fact that Dublin's connectivity is much better than what we have in Kerry with better public transport, and ironically, much better broadband.
Survival and Sustainability
"The Post Office can mean the survival and sustainability for the local village shop. The knock on effect of its closure is that a village or town is further devalued and less attractive to live in which leads to further depopulation.
The Irish people simply feel that in order to avail of basic facilities that they need to move to the urban centres.
This is another development in the government's willingness to let rural Ireland die".
Rural Revival Conference
"At the Rural Revival Conference held in Castleisland last November Knocknagoshel shop keeper Kieran McAuliffe spoke passionately of his desire to retain Post Office services in the village. In the course of a video clip from the surrounding areas,  Kieran echoed the belief of the local people that the closure of the service would be detrimental to the viability of the area. The same can be said for Currow, Ballymacelligott and Gneeveguilla," Kate concluded.
You can contact The Maine Valley Post on…
Anyone in The Maine Valley Post catchment area who would like to send us news and captioned photographs for inclusion can send them to: jreidy@mainevalleypost.com 
Queries about advertising and any other matters regarding The Maine Valley Post can also be sent to that address or just ring: 087 23 59 467.
Please Note: A click on any of our adverts will reveal all you need to know about what our advertisers need to tell you.
Copyright Notice: The images and text which appear on The Maine Valley Post site remain the exclusive property of John Reidy, (unless stated otherwise) and are protected under International Copyright laws. Images or text may not be reproduced, copied, transmitted or manipulated without the written permission of the author, John Reidy, in this instance. Use of any image as the basis for another photographic concept or illustration (digital, artist rendering or alike) is a violation of International Copyright laws. All images are copyrighted by John Reidy 2018.