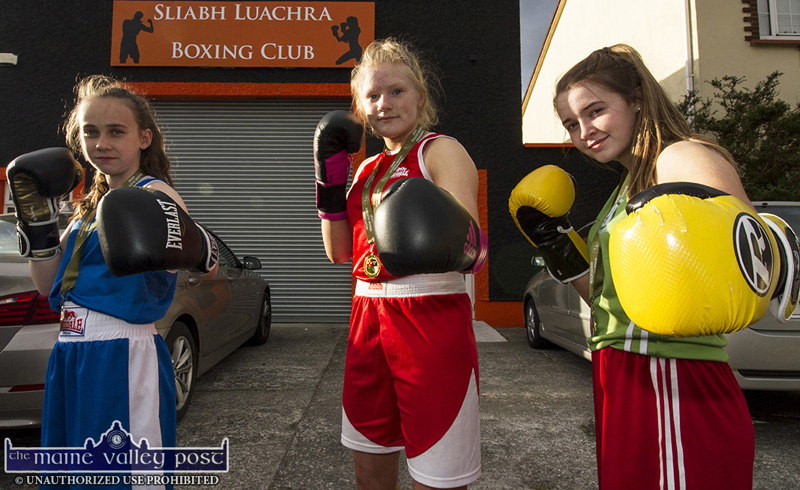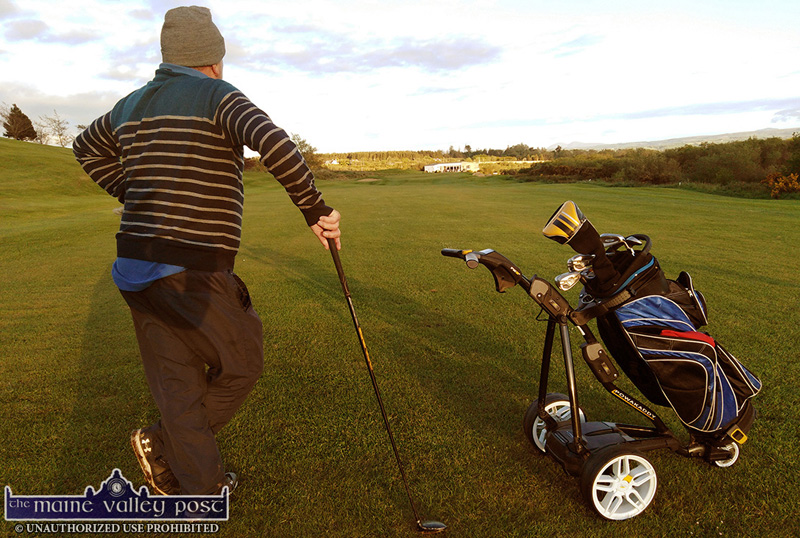 Cllr. Bobby O'Connell has welcomed the announcement by Minister of State for Tourism & Sport, Brendan Griffin that over €600,000 in equipment grants has been allocated to 33 Kerry sports clubs and organisations – with over €35,000 coming to clubs in the Castleisland area.
Political Welcome
Cllr. O'Connell, in welcoming the announcement, said he was glad to be in a position, through his close working relationship with Minister Griffin, to be of assistance to the successful clubs.
Kerry Sinn Féin TD Martin Ferris has also welcomed the announcement of the grants to the clubs all over Kerry.
"I want to congratulate those organisations that were successful in their applications, the number of applications from
Kerry show the vision of the people involved in our voluntary sporting organisations and is the very least they deserve," said Deputy Ferris.
Local Clubs Benefit
The local clubs to benefit are: Sliabh Luachra Boxing Club – equipment grant of €2,204; Castleisland Members' Golf Club – grant for purchase of John Deere 2500E Mower, €10,335 and Sliabh Luachra Cycling Club – indoor cycling equipment grant of €22,312.
€10m National Allocation
The funding is part of €10 million being allocated nationally from the latest round of Sports Capital Equipment Grants and over €3m for Kerry clubs over an 18 month period.
The grants are for clubs who applied to the 2018 Sports Capital Programme for equipment only, with no other proposed developments in their application.
More Allocations in September
About 1,500 further non-equipment only applications are still being processed by the Department of Sport in Killarney and will be allocated in September.
These include applicants who applied for funding for equipment and other developments.
The top 75% of equipment only applications received funding based on the department's points system. Clubs that didn't make the cut may appeal the decision to the Department.
€3m in 18 Months
"I am glad to be bringing even more sports funding to Kerry. Today's allocation brings the amount of sports funding for Kerry to over €3 million in the last 18 months," said Minister Griffin.
"This is enormous investment in Kerry sports and is predominantly rural investment.
"The mental and physical health benefits associated with sports participation are well documented and we want people to have every opportunity to get involved. I will continue to make the case for increased investment in sports facilities in the years ahead and due to my work at budget time, I can confirm that a new round of the Sports Capital Programme will open for applications again later this year, which is really good news for everyone.
1,500 Applications
"My focus is now on the 1,500 applications that are currently being assessed in the Department, including many Kerry Clubs seeking major capital works such as pitches, dressing rooms, flood lights and further equipment. I want to allocate funding to these projects as soon as possible and will be working hard with the officials in the Sports Capital Division to bring even more funding to Kerry as soon as possible."
Full List of Kerry Equipment Grants
Sliabh Luachra Boxing Club – Equipment €2,204.

Castleisland Members Golf Club – Purchase of John Deere 2500E Mower €10,335.
Sliabh Luachra Cycling Club – Indoor Cycling Equipment €22,312.
Listowel Emmets GAA – Purchase of Tractor and Mower €12,247
Tarbert Development Association – Installation of Pontoon at the Old Pier, Tarbert €31,640.
Killarney Sports & Leisure Centre – Gym  Equipment €44,065.
Finuge Freewheelers Cycling Club – Equipment €7,246.
Valentia Young Islanders – Scoreboard €2,615. Keel / Kiltallagh Community Games – Storage Shed €835.
Mastergeeha FC – Purchase of soil aerator/spiker machine €11,448.
Tralee Parnells Hurling and Camogie Club – Non-personal equipment €1,456.
Kenmare Rowing and Boating Club – new equipment €10,261.
Ballyduff Boxing Club – New Boxing Equipment €21,090.
Killorglin Members'vGolf Club  – Mower for Rough at Killorglin Members GC €20,805.
TREC Ireland – sport timing system €832.
Causeway Camogie Club – sports equipment €963.
Comharchumann Forbartha Chorca Dhuibhne – Purchase of Water Activity Equipment €78,668.
Portmagee Rowing Club – purchase of boats, trailers and oars €25,174.
Kenmare Bay Sailing Club – Safety RIB BOAT €6,474.
Sneem Rowing Club – Purchase of coastal rowing boats €14,850.
Cromane Ladies Gaelic Football Club – Equipment €10,054.
Ballybunion Health and Leisure Centre – Rehabilitation €3,316.
3rd Kerry Milltown Scout Group – Mountaineering and Orienteering Equipment €1,710.
Tralee Boxing Club – refit and upgrade of equipment €5,231.
Killorglin Rowing Club – Purchase of rowing boats and oars €41,799.
Muckross Rowing Club – Upgrade and extend rowing equipment €41,112.
Callinafercy Rowing Club – Rowing boats with oars & rowing machines €14,030.
Killarney Triathlon Club – Expansion €2,724.
Fossa Rowing Club  – Expansion of services €17,660.
Templenoe Rowing Club – New Boat/Trailer and Gym Equipment €23,835.
Kingdom Swimming Club – Swimming Pool Equipment Upgrade €5,238.
1st Kerry Tralee Scout Group – youth development programme €1,106.
CARA Centre – Equipment €108,600.
You can contact The Maine Valley Post on…Anyone in The Maine Valley Post catchment area who would like to send us news and captioned photographs for inclusion can send them to: jreidy@mainevalleypost.com 
Queries about advertising and any other matters regarding The Maine Valley Post can also be sent to that address or just ring: 087 23 59 467.
Please Note: A click on any of our adverts will reveal all you need to know about what our advertisers need to tell you.
Copyright Notice: The images and text which appear on The Maine Valley Post site remain the exclusive property of John Reidy, (unless stated otherwise) and are protected under International Copyright laws. Images or text may not be reproduced, copied, transmitted or manipulated without the written permission of the author, John Reidy, in this instance. Use of any image as the basis for another photographic concept or illustration (digital, artist rendering or alike) is a violation of International Copyright laws. All images are copyrighted by John Reidy 2018.