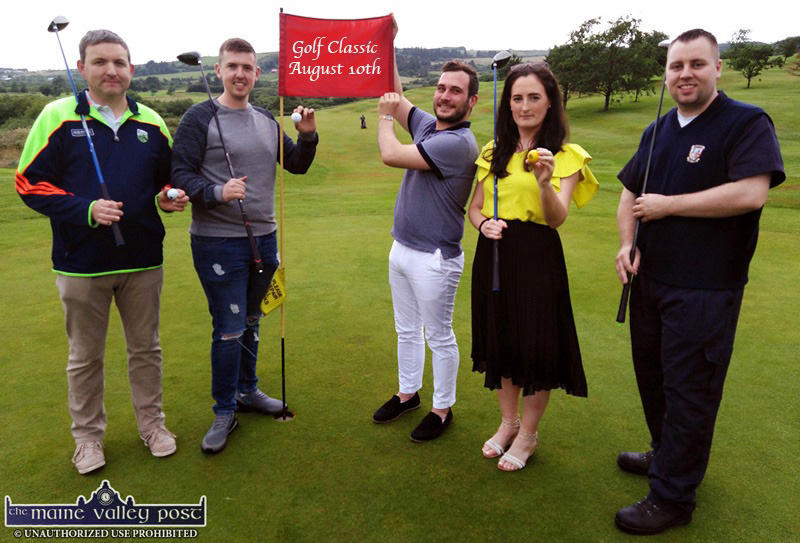 Castleisland Community First Responders members are organising their first golf classic on Saturday, August 10th at Castleisland Members' Golf Club.
The competition is open to four person teams of any combination and the event is generously sponsored by Walsh Colour Print and Educate.ie.
Community Appeal For Support
The Castleisland First Responders team members are now appealing to the community to support their initiative which will benefit the community as a whole once it's up and running.
"Community First Responders (CFR) are volunteers who are trained to attend certain types of emergency calls in the area where they live or work," said Oorla Casey, joint PRO of the group by way of explaining the role of first responders in a community.
Life Threatening Emergency
"Their aim is to reach a potential life threatening emergency in the first vital minutes before the ambulance crew arrives.
Their role is to help stabilise the patient and provide the appropriate care including defibrillation, until the more highly skilled ambulance crew arrives on scene to take over the treatment.
Medical Assistance In Minutes
"CFR groups linked to the National Emergency Operations Centre are alerted to an emergency in their area and, as they are community based, can provide medical assistance within minutes of a 112/999 call being received.
"These schemes have been very successful in Ireland and the HSE is asking for more schemes to be setup and with a new emphasis on urban areas.
24 Volunteers Applied
"We currently have 24 applications from people wishing to be volunteer CFR's. These schemes are getting very popular among communities and are saving many lives in Ireland daily due to their close proximity to the patients.
The scheme is costing approximately €6,000 to establish.
€100 Per Team
The cost of entering the Golf Classic is €100 per team of four.
"In the event that you are unable to play on the day, you might be in a position to sponsor a tee box at a cost of €50.
"To enter please do not hesitate to contact the undersigned, I would like to take this opportunity to thank you for your kind attention and we hope that you can support us in our mutual community aim to provide this life saving service to Castleisland and the surrounding areas," said Orla – joint PRO with Andrew Kelly.
Castleisland Community First Responders Committee
Neil Browne, chairperson, 086 37 71 901; Andrew Foran, vice chairperson, 087 97 74 642; John Broderick, secretary, 087 96 00 725; Mairead O'Connell, treasurer, 087 65 43 347.
You can contact The Maine Valley Post on…Anyone in The Maine Valley Post catchment area who would like to send us news and captioned photographs for inclusion can send them to: jreidy@mainevalleypost.com 
Queries about advertising and any other matters regarding The Maine Valley Post can also be sent to that address or just ring: 087 23 59 467.
Please Note: A click on any of our adverts will reveal all you need to know about what our advertisers need to tell you.
Copyright Notice: The images and text which appear on The Maine Valley Post site remain the exclusive property of John Reidy, (unless stated otherwise) and are protected under International Copyright laws. Images or text may not be reproduced, copied, transmitted or manipulated without the written permission of the author, John Reidy, in this instance. Use of any image as the basis for another photographic concept or illustration (digital, artist rendering or alike) is a violation of International Copyright laws. All images are copyrighted by John Reidy 2018.