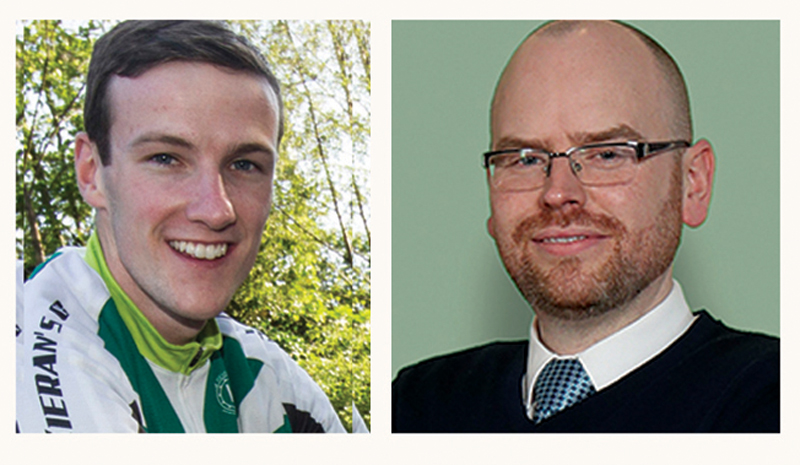 Do you remember the controversy of a couple of weeks ago when an unfortunate clash of serious events to those in Cordal GAA Club land meant that they had to choose one important road over another.
In the words in the poet, Robert Frost, they chose the road less travelled. They decided to forfeit a brace of county league points in an unfulfilled game against Castlegregory because they wanted to go en-masse to Portlaoise to support their star player, Philip O'Connor.
Philip was the captain of the Kerry junior team on the day and his neighbours and friends were going to be there with him come hell or high water – and they were and they saw and cheered him as he led his county to a famous victory over Galway.
I said here at the time that in Eugie Meara's era there would have been a song made of the whole affair.
Up stepped Maurice O'Donoghue in a 'never let it be said' kind of way and he produced the poem below.
It may be a poem now, but it's rattling around my head with an air to it and I'm sure we'll hear it sung somewhere, sometime soon.
Congratulations again to Philip and well done Maurice. May your inkwell be ever full.
The Ballad of Philip O'Connor
By Maurice O'Donoghue
Have you heard of the living legend from the townland of Glountane?
Whose exploits on the playing field will forever live on.
In the blue and gold of Cordal he is a warrior through and through,
He's our captain, he's our leader, Philip O Connor to me and you.
From a very young age, it was clear to all that this young man would thrive,
His background and his outlook ensured he always had that drive.
With Eddie and Sheila mentoring, his talent soon began to blossom,
And in a short few years, amongst the cheers, you'd be sure to hear 'he's awesome!'
His sterling displays on the football pitch, soon earned him fabulous praise,
A call up to the Kerry seniors, one of many glorious days.
Add to that a few Junior all Irelands, and the trophy cabinet soon was laden,
But the big one was yet to come, a historic game to play in.
2019 and the Kerry Juniors were bidding for five in a row,
Philip was made captain, yet another string to his bow.
Fair play to Kilcummin for the captaincy nomination,
Thus, enabling Captain Phil, to continue his domination.
So 'twas onto Portlaoise for the final where Galway lay in wait,
History was beckoning, would this be Kerry's fate?
A big win the result, a testament to the team,
Five in a row in the bag, every player's dream.
When Philip held the cup aloft and spoke words which belied his years,
The Cordal contingent present erupted with a multitude of cheers.
For they had witnessed something special, a truly momentous occasion,
A Cordal captain leading Kerry, a feat worthy of monumental celebration.
So now we have a Kerry captain living in our midst,
A true gent, a humble soul, an inspiration to the kids.
In the blue and gold of Cordal, he is a warrior through and through,
He's our captain, he's our leader, Captain Phil to me and you.
You can contact The Maine Valley Post on…Anyone in The Maine Valley Post catchment area who would like to send us news and captioned photographs for inclusion can send them to: jreidy@mainevalleypost.com
Queries about advertising and any other matters regarding The Maine Valley Post can also be sent to that address or just ring: 087 23 59 467.
Please Note: A click on any of our adverts will reveal all you need to know about what our advertisers need to tell you.
Copyright Notice: The images and text which appear on The Maine Valley Post site remain the exclusive property of John Reidy, (unless stated otherwise) and are protected under International Copyright laws. Images or text may not be reproduced, copied, transmitted or manipulated without the written permission of the author, John Reidy, in this instance. Use of any image as the basis for another photographic concept or illustration (digital, artist rendering or alike) is a violation of International Copyright laws. All images are copyrighted by John Reidy 2019.