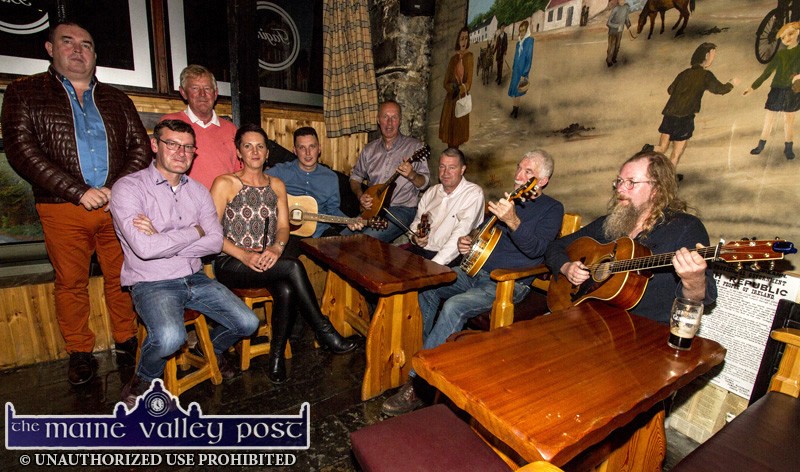 Anyone looking for a session of music tonight should come to Castleisland – where they will have a choice of two sessions at opposite ends of the town.
Browne's bar will have its usual and long running session from 10pm  – where new musicians are always made welcome.
Launch and Tunes
Then on the other side of the street you have Hartnett's or Fagin's Bar.
There from 9pm a meeting of the Patrick O'Keeffe Traditional Music Festival Committee will further the plans for this year's festival – and there may just be low-key launch over a few tunes.
A Song or Two
And, at around 9:30pm or so, a session is planned with committee members and friends supplying the music with calls on the talented, innocent bystanders along the counter to contribute a song or two.
There was a genuinely impromptu session of this nature in Hartnett's a month ago and the participants and customers were taken by the night and it's now on a monthly footing.
More Festival Information
As for the Patrick O'Keeffe festival, plans are at a more advanced stage than ever in its 27 year history and the line-up is one of the most impressive in years.
You can find all the festival information you'll need by clicking on: www.patrickokeeffefestival.com