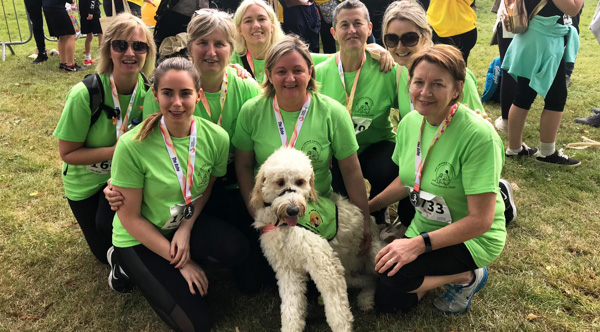 My Canine Companion is a national charity which was founded in June 2011.
The main purpose of the registered charity is to provide highly trained and skilled service dogs to people with disabilities and particularly to children with autism.
Independence, Companionship and Safety
The charity is committed to helping children with autism and their families gain independence, companionship and safety.
My Cannine Companion doesn't receive any government funding and it relies solely on organised charity events, collections and charitable donations.
"In the Castleisland area, Ruth Horgan Lyons and her husband, Neilus will be fundraising to raise vital funds for our charity in line with our fundraising policies," said office manager, Maria Madden.
Adam and 'Jake' Matched
"Ruth and Neilus' son, Adam Lyons was recently matched with 'Jake' – a puppy in training. After his two years training, Jake will be a qualified service dog.
"We would greatly appreciate if you could give them any assistance in this matter," said Ms. Madden on behalf of the Cork based charity.
Find Out More
Ruth took part in last Sunday's 38th Cork City Evening Echo Women's Mini-Marathon with a group of friends and supporters and she wishes to thank them and their sponsors for their help and support.
Anyone out there with fundraising ideas which may be of help to Ruth and Neilus and Adam and Jake are asked to please call: 087 68 91 158