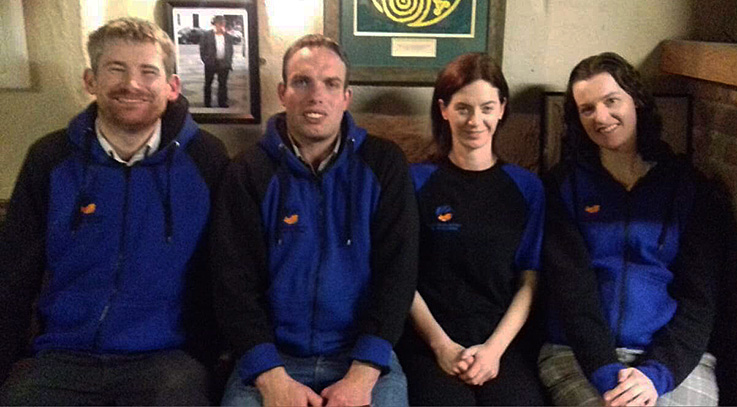 Castleisland District Macra Club PRO, Aoife O'Hanlon sent a photograph and good wishes to a quiz team of her club colleagues: Maurice Roche, Gearóid O'Shea, Christine Buckley and Deborah Nash.
"They are off to the Macra National Finals of Club Question Time this Saturday 5th October in the Mounterrigal Hotel in Letterkenny, Donegal.
"We would like to wish them best of luck from all involved in Castleisland District Macra," said Aoife.
Coincidentally and almost certainly accidentally, the Macra team had this photograph was taken in Browne's Bar in Castleisland on Monday night as they sat in front of a photograph of one of Castleisland's best known table quiz masters and participants, Mike Kenny.
The photograph of the late Mr. Kenny was taken in Lisbon in the spring of 2010 by his schooldays friend, Eamon Fleming.
Good luck to the travelling Castleisland Macra team at the weekend.