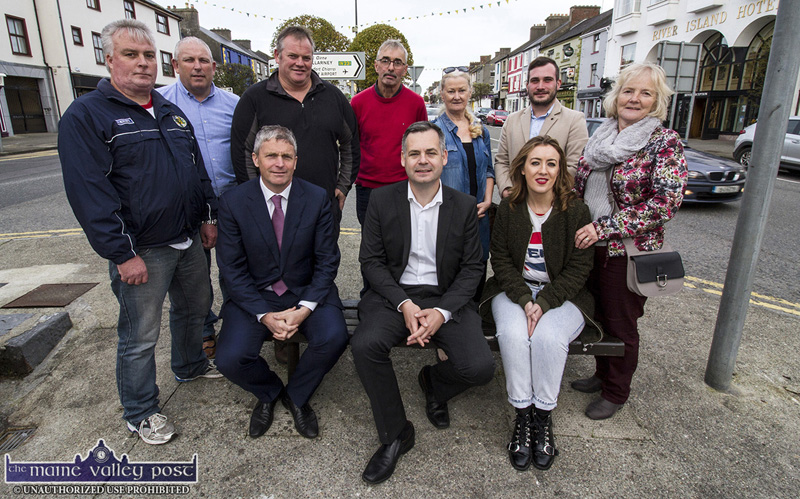 Sinn Féin Councillor Pa Daly was selected by the membership to go forward as the party's next general election candidate in Kerry in Tralee on Friday night.
At a packed Kerry Sinn Féin Convention held at the Rose Hotel in Tralee he was nominated by a number of cumainn in the county.
Only Name Put Forward
The convention was being held as a result of the announcement by Deputy Martin Ferris that he would not be seeking a nomination, and the result of Toireasa Ferris retiring from politics.
Pa Daly was the only name to be put forward by the membership in the county.
Sinn Féin Finance spokesperson Pearse Doherty was guest speaker on the night.
A Great Privelige
"It is a great privelige to be selected by the membership of the county as their next general election candidate," said Cllr. Day after his selection.
"I want to thank all those members who asked me to put my name forward and I will work as hard as I can to deliver a seat for the party in Kerry.
"I am under no illusions as to the boots I am trying to fill, Martin Ferris has been a colossus in the party since he was first elected to the Dáil in 2002 and has been a tireless worker for his constituents, the last election proved how difficult a challenge it will be."
Hope of a Fairer Society
"Sinn Féin offers the hope of a fairer society. People want services and supports in place-for the elderly, home help, disabilities, roads and rural communities.
"Home owners are already hammered by obscene insurance costs, private healthcare, usc, public sector wage cuts, an ever increasing property tax and now crippling carbon taxes.
"Sinn Féin offers a better way and I hope to be given the chance represent the people of Kerry in Dáil Éireann," concluded Cllr Daly.