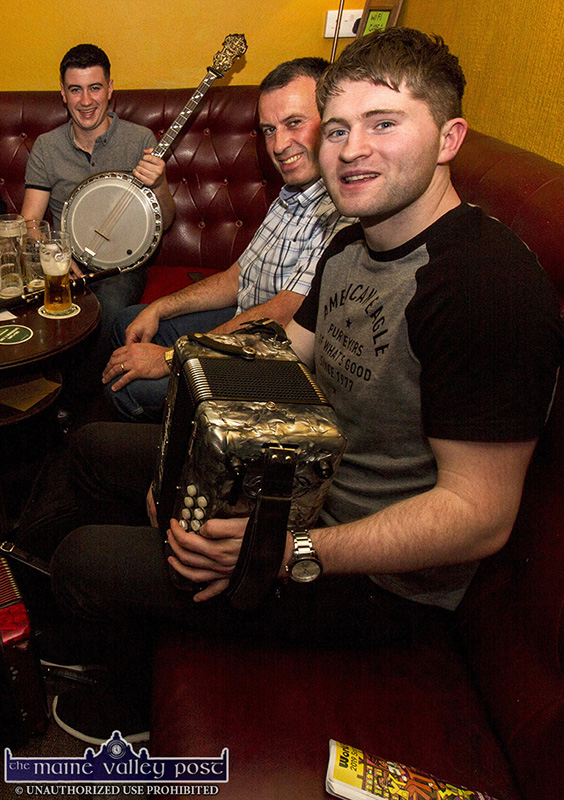 A knock on PJ Teahan's door back in April of this year brought the welcome news of a musical goldmine found in a house in Lisheen, Gneeveguilla.
Devotees of Sliabh Luachra Music will be onto the fact already that this is no ordinary house but that of the late and great Denis and Julia Murphy and their talented siblings.
A Box in the Attic
The knock on the door was delivered by local woman Betty Buckley of Coolnageragh and she told PJ that her brother, Michael Sheehan, who had inherited the house, had discovered a box in the attic which contained 12 old reel-to-reel tapes.
On the cardboard sleeve of one of the tapes was Denis Murphy's address in New York and the information: 'Corneilus and Denis recorded by Charlie Mulvihill.'
Forensic Research
"But," PJ asked, "who was Corneilus?
Research bordered on the forensic side and took in calls to Scotland and the US but revealed that the Corneilus in question had the surname of O'Sullivan attached.
Now 83 years of age, the Pittsburgh based Dr. Corneilus O'Sullivan was born in the US and, with his parents, moved back to Ireland as a six-year-old and attended primary school in Gneeveguilla.
Presenter Bryan O'Leary
The still curious will get the whole story when the sixth Handed Down series of lectures and talks will resume proper after its Culture Night launch last month.
The event will be presented by Bryan O'Leary under the subhead: 'The Mystery of Music Found in Lisheen.'
Musical Guests
Musical guests include: Michael Healy, Kilcummin, current champion U-12 All-Ireland accordion; Aodhgán Ó Riordáin, flute, agus Méabh Ní Chonaill, fiddle, Cill Na Martra; Ailsa Ní Fhúrain, harp and Eoin O'Driscoll, Newmarket on accordion; Sarah Roche, Glanmire, Co. Cork and the Cronin sisters, Lisa and Siobhán with Raymond O'Sullivan and John Walsh from Newmarket.
Handed Down will get underway at the Scartaglin Heritage Centre on Saturday night at 8pm sharp.