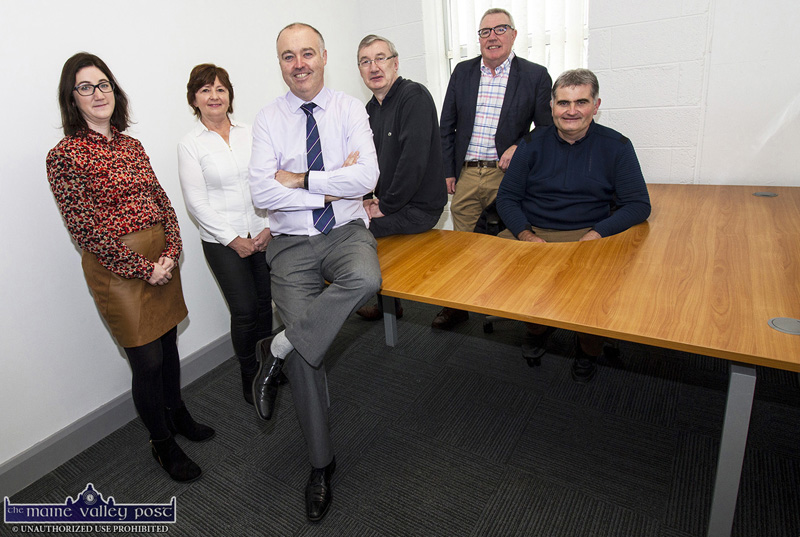 Tides turn, winds change and dark becomes light in a constantly revolving cycle.
If there was to be a shared philosophy amongst the gathering at the recent launch of Castleisland's new IT base Island Point, the line above wouldn't be far off the mark.
Cllr. Bobby O'Connell (FG) knows well and acknowledges that there's a pull into the cities and that it's being aided and abetted by his party and their partners in government.
Rural Ireland at the Table
"But that will change and 'Rural Ireland' as a brand is forcing its way to the table with the help of places like this," said Cllr. O'Connell.
"We have to have something to offer people when they look for options outside of the big cities and the increasing burden of house prices and traffic problems and pollution we all associate with living in huge centres of population.
"It's all well and good to be talking about getting industry and people back into the area but you must make it attractive for them to make that move with places like this," he said.
Castleisland – An Attractive Location
Castleisland Chamber Alliance Chairman, Michael John Kearney was in agreement and added that the facilities in the immediate area and its proximity to the major attractions of Co. Kerry alone, should make Castleisland and its broad hinterland an attractive location for new start-ups or for existing companies to base an office and staff here.
"Look at the choice and quality of the schools we have here at both primary and secondary levels.
"Take the amount of sports facilities in the Castleisland area and the numbers of former players involved in coaching children and young people.
"Consider then the sheer amount of Kerry, Munster and All-Ireland medals and titles these students have won for their schools and their town and neighbouring villages.
"That should give anyone a good indication of the benefits of basing a business or re-locating here," said Mr. Kearney.
Local Employment Office
Kerry County Council's Local Employment Office was also represented at Island Point for the informative walk about and Castleisland native, Helen O'Connor-Barry declared herself impressed with the scope of the facilities there.
"The fact that we have a facility like this which is up and ready to go provides us with a great starting point.
"With a base like this on our books we can begin to invite potential occupants to come here and look over the facility and its range of spaces from single office to the possibility of situating 50 employees here in perfect working conditions," said Ms. O'Connor.
Community Support is Here
"We often meet people with set ideas of where they want to locate or relocate their businesses and staff – and if people want to go to Dingle that's where they'll go.
"But if they want to work in Castleisland we now have the ideal location and, I believe, the conditions here to help them make that move.
"I also know the community support is here and the likes of the local chamber alliance and others will get behind any potential clients," she said.
What's In Island Point
There's a staffed reception area; 1,000 MB broadband; Biometric entrance keys; WIFI controlled heating; Each office individually alarmed; Desks and chairs provided if required; Bathrooms; Communal canteen; Parking for in excess of 80 cars; Various room sizes from 110sq ft to 4300sq ft which are deal for remote working and providing a shared work environment; Flat fee for lighting, heating, and Broadband; Meeting rooms and training rooms available shortly;
Provision of any size spaces for a one-person start-up to a company that can provide jobs for up to 50 people. And a big welcome for anyone wishing to look the place over.
Call for Viewing Appointment
The facilitators are grateful to: Tomás Hayes and his staff at Kerry County Council's Local Enterprise Office; Castleisland Chamber Alliance; the aforementioned Cllr. Bobby O'Connell and his colleague, Cllr. Charlie Farrelly for their support.
If you need further information or a viewing appointment you can ring: 087 087 260 9134