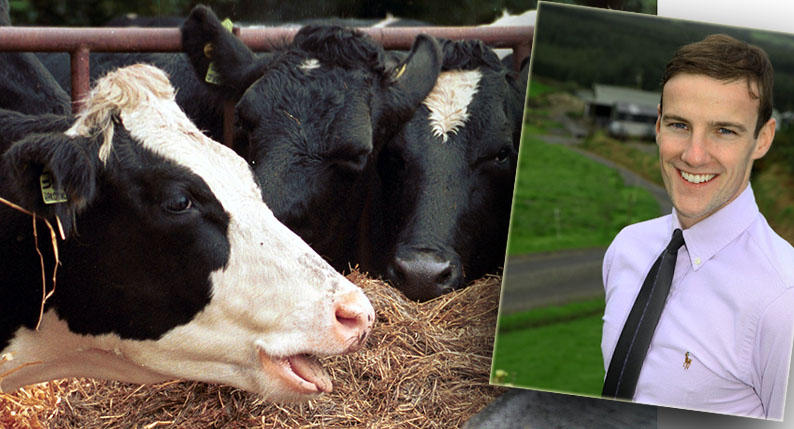 Cara Credit Union is pleased to welcome the appointment of Kerry's Junior All-Ireland winning captain Philip O'Connor as its Cultivate Development Officer.
"Cultivate is a great value agricultural loan, designed specifically by farmers for farmers.
Under Cultivate, Cara Credit Union in Tralee, Castleisland and Killorglin can now offer loans up to €50,000 unsecured for a variety of farming purposes.
Unique to Credit Unions
The loan is at a competitive rate, up to 7 years loan term and flexible loan repayments to suit you. Unique to credit unions is our loan protection insurance, which is free to you and gives great peace of mind.
Philip, a native of Cordal, took over the family farm after completing an accountancy course in Cork. Philip completed the Green Cert in Agriculture and a Teagasc Farm Lending course in recent times.
First Hand Farm Experience
Marrying Philip's experience as a Members' Service Representative with Cara Credit Union in Castleisland and his first hand farming experience, he is well equipped with the knowledge and expertise to undertake his new role as Cultivate Development Officer with Cara Credit Union.
"Farm lending is relatively new to Cara Credit Union but it has already proven very successful," said Pa Laide, CEO, Cara Credit Union.
Course on Farming and Finance
"We're delighted to announce Philip's role as Cultivate Development Officer. Philip together with members of our loans team have completed a bespoke five-day course on Farming and Finance designed by Teagasc in association with Pallaskenry Agricultural College – so we are open for business and ready to lend, " said Mr. Laide.
Giving Farmers a Real Choice
On his new role, Philip believes that Cultivate is a fantastic new addition to farm lending and gives farmers a real choice.
"This great value loan is open to new and existing members and I am on hand to make this loan process as easy as possible.
Looking Forward to Meeting
"On recent visits to the local marts, the reaction has been overwhelming and farmers are delighted to see the credit union move into this market, giving them more options on an unsecured loan.
"For farmers looking for a loan over €50,000 we have a secured loan too. I look forward to meeting many of you in the coming weeks," said Philip.
You can call Philip today for a Cultivate farming loan chat on 066 71 2 2373.