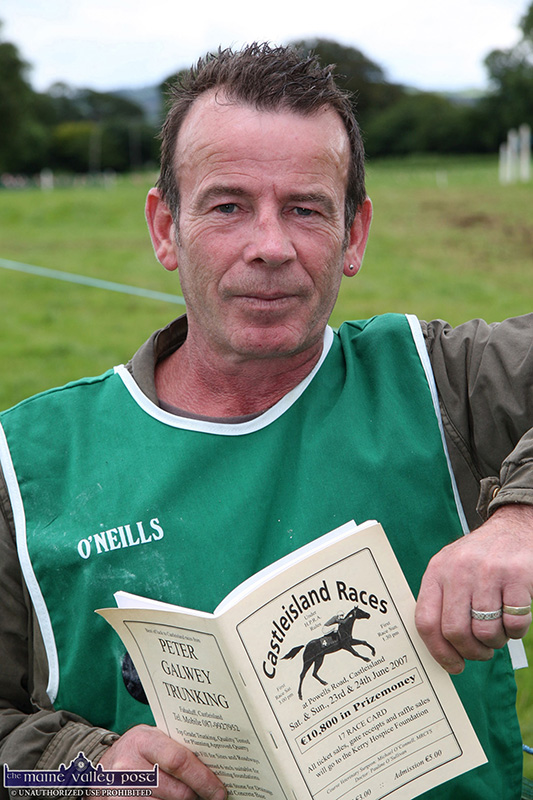 The death has occurred of Timmy Murphy, (61) Tullig, Castleisland, Co. Kerry and late of Knockeen, Castleisland.
Timmy passed away on Sunday, December 1st 2019 in the wonderful care of the Palliative Care Team at University Hospital Kerry.
Sadly missed by his loving brothers and sisters, all extended family, relatives, neighbours and many friends.
May His Gentle Soul Rest In Peace.
Never a Dull Moment
Of all the ways one could describe the late Timmy Murphy, one is beyond argument or contradiction.
There was never a dull moment when he was involved in company.
Timmy was a community man to the backbone. A fact confirmed in a chat I had with Cllr. Charlie Farrelly on Monday morning as the news of Timmy's death made its way through the community.
A Community Man
"Oh by God was he a community man," was Cllr. Farrelly's first response.
"He was one man you could always depend on. Anything involving volunteering or stewarding for any event and Timmy was the first on board and he gave whatever time was needed and saw it out to the finish," he said.
Small in stature, sharp of wit, tidy and highly talented, the dauntless Timmy never took a step back or held his tongue when the occasion demanded.
Personal Responsibility
During a post Health Board inspection, customer driven clean-up of Sheila Prendiville's Bar and Grocery in March 2011, Timmy took personal responsibility for the restoration of the pitch pine counter. He began by peeling off years of 'contact paper' and its adhesive residue from its surface.
He saw it through and had the honour of applying its first coat of varnish for generations and was justifiably proud of the end result. And he stoutly recommended that beer mats be used from then on.
Grotto in Cahereens West
Timmy was also instrumental in building the Marian grotto at Cahereens West with his friend Danial Jarza and neighbours in 2015. He was certainly vocal in warning me not to miss the official opening and blessing of the grotto during the Corpus Christi procession of that year.
A Fine Sunday Morning
The last chat we had was on the bank of the river down near Crageen Bridge as Timmy was doing a bit of fly fishing on a fine Sunday morning last September.
There was nothing doing on that particular morning and we talked about flies. Butchers and Greenwell's Glory and Hare's Ear and the Coachman were all mentioned.
Trip to Small Benner's 
He told me he was planning a trip to 'Small Benner's' in Tralee before next March to update his flybox and he assured me his health matters were under control.
Cllr. Farrelly spoke of plans for a guard of honour as part of Timmy's funeral arrangements on Wednesday evening,
That, in itself, is ample proof of Timmy Murphy's community involvement in the course of his all too short life.
As I left him on the bank of the river on that September morning I asked him if he'd fish his way down to the Nun's Pool. "Kearney's I'd say – if it keeps going like this," he replied. May God be good to him.
Funeral Arrangements
Reposing at Tangney's Funeral Home, Church Street, Castleisland on Wednesday evening from 5pm to 7pm.
Followed by removal to Castleisland Parish Church. Requiem Mass on Thursday at 11am.
Burial afterwards in Clogher Cemetery, Ballymacelligott.
Date Published: Monday 2nd December 2019. Date of Death: Sunday 1st December 2019.