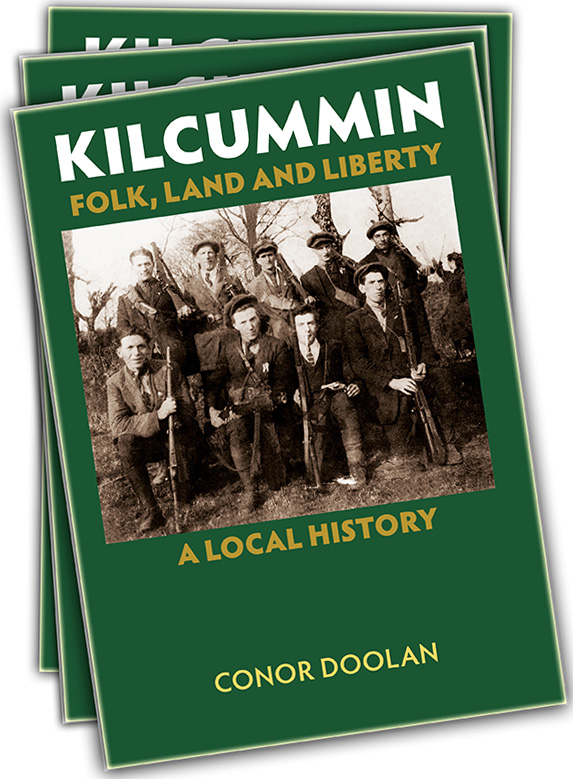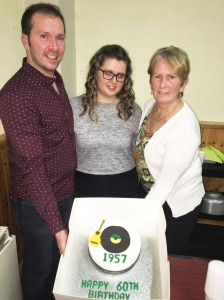 Kilcummin's rich and fascinating heritage is unveiled in new local history book and one written by a local.
Kilcummin: Folk, Land and Liberty is the first dedicated history of Kilcummin to be written in twenty years.
In the book, Conor Doolan recounts the extraordinary stories of Kilcummin's rich and fascinating heritage.
During the course of his research, he unearthed a wealth of local history. Presented here is a detailed collection of antiquity, from ancient times right through to the present day, with the story of Kilcummin placed neatly in the wider context of Ireland's history.
Archival Sources Accessed
This text aims to be a compelling contribution to the historical record of this storied parish and will act as a wonderful genealogical resource for locals and for the diaspora.
Archival sources such as Griffith's Valuation, the 1901 and 1911 Censuses and Ordnance Survey maps have all been cross-referenced in fine detail to paint a vivid picture of the post-famine and the pre-Independence era in Kilcummin.
Placenames and Field Names
Local landmarks, placenames and field names are documented for future generations so that they may gain a greater understanding of their natural environment in the rural hinterland of Kilcummin. Alongside the historical record are photographs, songs, recitations, and folklore collected down through the years by the author.
Deserved Consideration
Momentous eras such as the Land War and the Irish Revolutionary Decade are given the special consideration which they deserve.
The meandering journey of our Christian Built Heritage, from the medieval ruins at Glebe to modern times in Clashnagarrane, is precisely retraced.
Forgotten Rebel Women
The forgotten rebel women of Cumann na mBan, the outcast servicemen of World War One and the Royal Irish Constabulary are all remembered here.
Historian Conor Doolan delicately weighs up local memories and carefully reviews archival material with a fair and open mind. Kilcummin: Folk, Land and Liberty will keep the flame alive for the grand and noble work conducted by future generations of historians and genealogists.
About the Author
A native of Kilcummin, Co Kerry, Conor Doolan is a past pupil of St. Brendan's College, Killarney, and a graduate of Galway-Mayo Institute of Technology.
A well-known local historian, he has published articles in the Sliabh Luachra Journal and Kerry Magazine.
He has been involved in the organisation of a number of local history and folklore-related events, including the Kerry 2016-1916 Centenary programme in Kilcummin and Killarney, and the Daniel J. Hannon Folk Festival in Brosna. He also co-ordinated the John McShain Outreach Project.
Conor Doolan can be contacted at: Email: doolan32@gmail.com or on 086 30 96 675