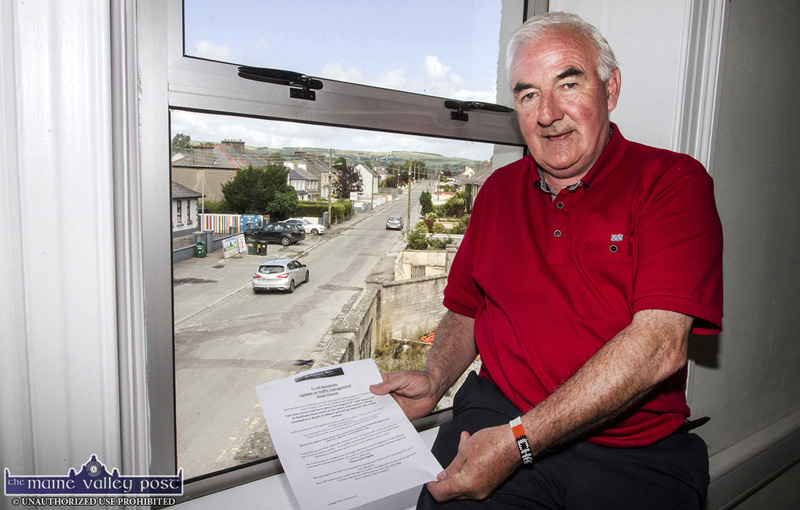 The next ordinary meeting of Kerry County Council will be held in Rathmore Social Action Group / Teach Íosagáin on the coming Monday, December 16th. 2019 commencing at 11am.
There are over 40 notices of motion down for consideration at the meeting.
Motion number 31 on the list concerns Castleisland and its sponsor is Cllr. Charlie Farrelly – and it is as follows:
"I am calling on Kerry County Council to place an underground tank adjacent to Kilbanivane Graveyard and pump the water from that tank away from the graves and into an adjacent field for which permission is given by the landowner.
This flooding problem has been ongoing for over 30 years."
Pre-Election Promise
He did promise in his pre-election list of things to do that the problems of Kilbanivane – the distressing problems of Kilbanivave – would be a priority for him.
Luckily, so far this year the situation hasn't reached the distressing water levels of the last couple of winters.
However, that run of luck will end sooner or later –  and sooner it will be given the season we're now in.
Anyone who wishes to see the list of motions for Monday's meeting can do so with a Click on the link here:
https://mail.google.com/mail/u/0/#inbox/WhctKJVjPfqGtJtNxkXmBgwnXhxMGBxjVbhPvTlkdbZDlfXFMcCZRLHBfdMTBPvtHbrnXCl?projector=1&messagePartId=0.2