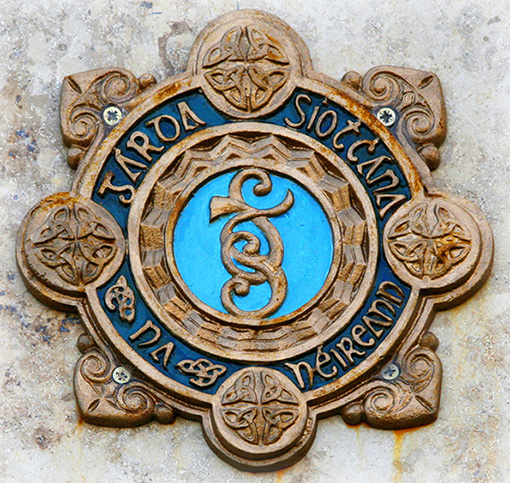 The fact that all the major newspapers in Ireland have recently carried informed and lengthy coverage of crime in rural Ireland today should be the herald to a wake-up call for all of us.
Many people living in rural isolation in the Ireland of today are literally wide awake after suffering the trauma of having their privacy invaded and their property scattered, robbed or stolen.
Looking for Money
I just got a call this morning from a friend to tell me that an uninhabited house in his neighbourhood was broken into during the week here in Castleisland.
The intruders forced a door and he said that it was obvious to investigating Gardai that they were looking for money as there was other stuff in the house which they overlooked.
Passing on the Warning 
He rang to pass on the warning that this is a very real threat in this locality and that people should come to the realisation that yes it can happen to me or us here today or tonight.
I met a woman living on Main Street here in Castleisland recently and she told me she was alerted by a 'thump in the back of the house' just a few weeks ago. Looking out the landing window she saw two lads in caps and hoodies on a flat roof and making their way towards her.
She called on them to halt – they ran – they had a narrow escape.
Christmas Shopping in Cars
Last night's Crime Call on RTÉ One also sent out a seasonal warning for people to take extra precautions with Christmas purchases which they leave in clear sight in cars or vans.
This is an open invitation to the predators who see the season of goodwill as a golden opportunity to reap a bountiful harvest while spreading the misery of their way of life on the unsuspecting.
Keep an eye on your property and that of your neighbours.You don't have to become a vigilante to do so.
Just keep your eyes open and note any unusual activity in your neighbourhood and be aware of your local Neighbourhood Watch contact details.
Advice on Garda Website
If you log onto the Garda website you'll find all the advice you need to secure your home and possessions against this kind of opportunist crime – at any time of the year.
Log on, read it and heed it.
The site can be accessed with a click on the link here: https://www.garda.ie/en/Crime-Prevention/Securing-your-home/