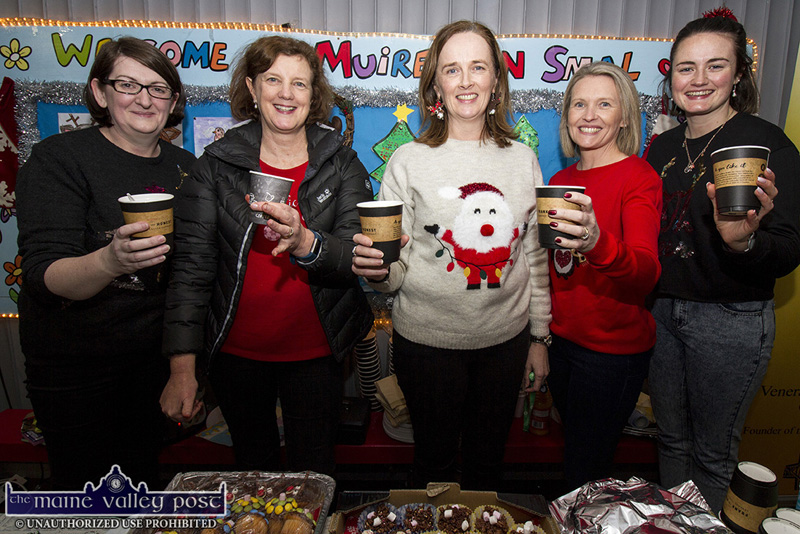 The staff and pupils at Muire Gan Smál Presentation Primary, Castleisland are pleased to invite you to an open evening in the school, on Thursday, January 30th between 6:30pm and 7:30pm.
During the evening you will have an opportunity to explore the school and its facilities.
Prospective pupils will get a chance to meet other pupils and play games in the classrooms and in the hall.
Play Area Exploration
They'll have a bouncy castle, face-painting and educational interactive games on the night.
Children can explore the play areas including the outdoor classroom, the basketball court and the soft-play areas.
Inside they can discover their new classroom and meet the teachers.
Visitors also get a chance to meet the staff from the pre-school and after-school service and also some teachers from the Castleisland Boys' National School.
Interested ? Please Call In
"If you're interested in enrolling a child please call in. If you know someone who may be interested in coming to the open evening please let them know," said a school spokesperson.
Muire Gan Smàl Presentation Primary is situated in the centre of Castleisland. They teach boys and girls up to first class and girls to sixth class.
They also have ASD classes which cater for boys and girls. They provide an all-inclusive welcome in a caring environment.
Early and After School Services
There's a preschool with early-starter and after-school services on the premises.
Facilities include two halls, a stage with sound and lighting, a basketball court, a trampoline garden, iPads and interactive whiteboards, a sensory room and sensory garden.
"Our school activities include debating, Irish dancing, speech and drama, art and craft classes, choir, swimming, athletics, basketball, keep fit, badminton and gymnastics. Our students are involved in the Credit Union Quiz, Science Quiz, Basketball Blitz, Cumann na mBunscol, Active Schools Flag.
"The Daily Mile, Discover Science, STEM education, Lego WeDo, Beebots, Health Promoting and the Green Schools Programme," said the spokesperson.

More Info On Line
For more information about the school please visit their website with a click here:  www.muiregansmal.ie and their Facebook page Muire Gan Smál Presentation Primary & Pre School, Castleisland.
Or you can phone the school to speak to the Principal Máire Lynch on 066 71 41147.