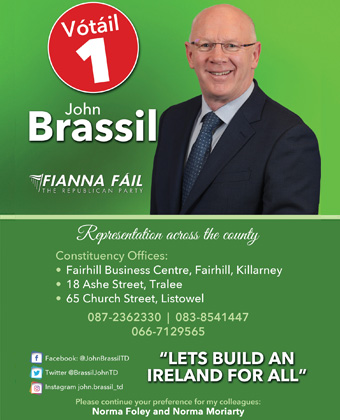 Fianna Fáil TD for Kerry John Brassil says the number of children and young people on waiting lists for orthodontic assessment and treatment across Kerry and Cork is shocking.
Figures released to Fianna Fáil reveal that 2,170 young people are waiting on orthodontic treatment across Cork and Kerry, with a further 1,496 waiting for an assessment.
Absolutely Appalled at Figures
"I'm absolutely appalled by these latest figures, which merely confirm the dire situation that Fine Gael has left our health system in," Deputy Brassil said.
It's appalling that there are now more than 3,500 children and teenagers waiting for an appointment, but worse is the fact that so many of them are waiting years to be seen.There are 162 under 18s waiting more than three years.
Staffing a Factor
"Staffing is most definitely a factor. There are only two consultant orthodontists covering all of Cork and Kerry. There is no way that that is sufficient to cope with the demand on services – and these figures are clear evidence of this.
"I have real concerns about the outcomes for these kids and teenagers. Based on these figures, a 14 year old needing orthodontic intervention could be 17 or 18 by the time they get called for an appointment. That is simply unacceptable. These should be routine appointments.
Utterly Failed in Health
"Fine Gael has utterly failed in health – record trolley figures, spiralling outpatient waiting lists and serious deficiencies in services for children and teenagers. Despite record investment in health, services have never suffered as badly – and this is solely down to Fine Gael mismanagement.
Things are getting worse instead of better and all patients in Kerry and across the country are suffering," concluded Deputy Brassil.