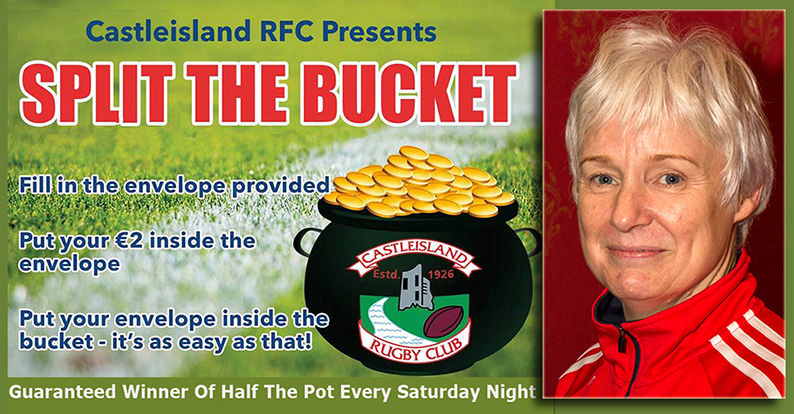 The winner of the Split the Bucket draw held in Fagin's Bar on Saturday night, January 18th was Michelle Burke.
Michelle won €1,113. The next draw will be held in Lyons Bar, Scartaglin on Saturday 25th.
How to Play
Buckets and envelopes are available in pubs and shops throughout Castleisland and neighbouring parishes.
You simply put your €2 in the envelope; seal it and sign it and add your telephone number and pop it in the bucket.
There's a guaranteed half the bucket in prize-money each Saturday night for one lucky winner.
The buckets are collected from from shops before 6pm on Friday evenings while those in pubs are picked up later on Friday nights.
Participating Pubs
The bucket in the participating pub on any given Saturday night is active almost up to the time of the draw before its contents are checked and the envelopes entered into the drum.
Weekend Home Fixture
U-16 v Cobh at home 12.30 Saturday