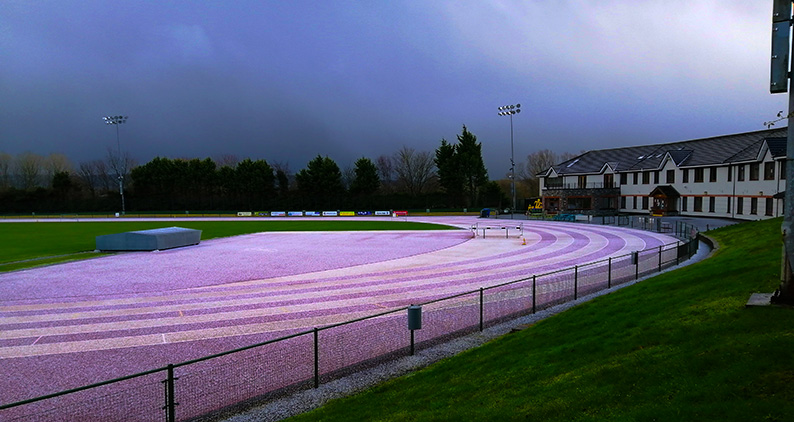 Frost and Ice Forming Tonight
Wintry showers will continue for a time overnight. But, for motorists and all road users,  there's a warning of frost and ice forming in many areas as the strong west to southwest breeze begins to moderate. Lowest temperatures of minus 1 to plus 2 degrees.
Tomorrow – Wednesday 12th February
Sunny spells and scattered showers for a time tomorrow, the showers mainly affecting the west. Later in the day cloud will thicken from the south and rain will spread from the southwest in the evening, with some sleet possible at first. Highest temperatures of 6 to 8 degrees in moderate to fresh southwest breezes.
National Outlook
Overview: Staying very unsettled but turning less cold from Thursday.
Wednesday night On Wednesday night, rain will extend northwards to all counties accompanied by strengthening southeasterly winds with some spot flooding. The rain will turn to snow across parts of Connacht and Ulster with accumulations for a time before the snow transitions to rain by
Thursday Morning Minimum temperatures of 1 to 4 degrees.
Thursday: Showery outbreaks of rain across the country on Thursday with blustery west to northwest winds. Turning drier later in the day as temporary ridge of high pressure builds in from the Atlantic. Highest temperatures ranging from a rather chilly 4 or 5 degrees in Ulster to 9 or 10 degrees along the south coast.
Dry for much of Thursday night with a risk of frost and lowest temperatures of 0 to 4 degrees, coldest in the north and east.
Friday: Southerly winds will strengthen on Friday and a band of rain will move quickly in across the western half of the country during the morning, extending eastwards to remaining counties in the afternoon. A clearance to bright spells and showers will follow from the west. Top temperatures of 9 to 12 degrees. Clear spells on Friday night but rain is expected to arrive along the Atlantic seaboard during the night and southerly winds will freshen. Lowest temperatures of 5 to 8 degrees.
Saturday: Early indications suggest Saturday will be a wet and windy day with heavy rain clearing to showers during the afternoon and evening. Top temperatures of 8 to 12 degrees in strong and gusty southwest winds. Turning colder overnight with scattered rain or hail showers and lows of 2 to 5 degrees.
Sunday: The latest guidance indicates that Sunday will be another wet and blustery day with showers or longer spells of rain.