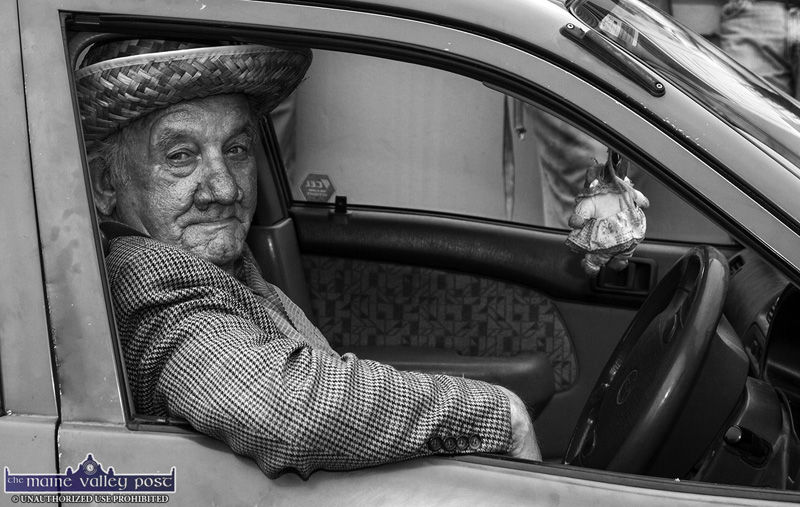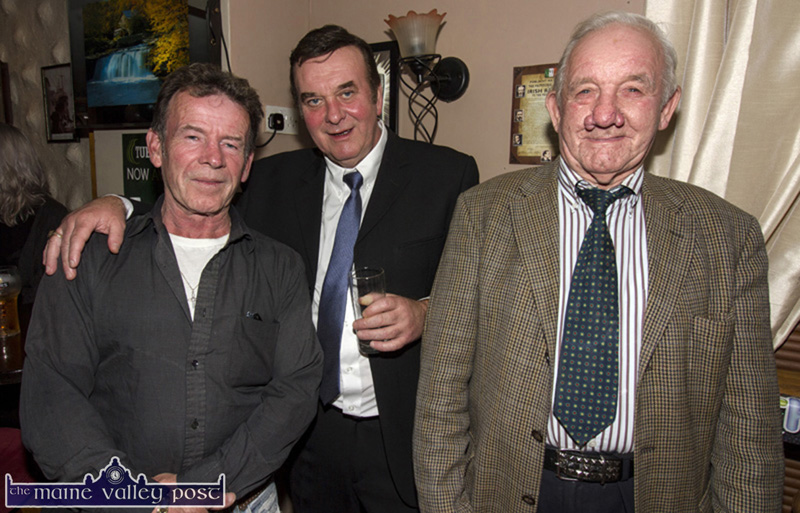 It has often been said of both Timmy Murphy and Jerry Cremins that the St. Patrick's Day Parade in Castleisland wouldn't be held without them.
And for years, and since it began away back in 1989, it wasn't. And now it won't be either – not on March 17th. anyway.
Both men are now just recently gone  to their eternal reward and both were fierce, local parade and event loyalists.
Spirited Battle
Timmy died at just 61 on December 1st last after a long and spirited battle with cancer and Jerry at 84 only this week from a similar ailment.
Both were characters in the finest and most genuine meaning of the much abused term.
They looked forward so much to getting stuck in to whatever they could to help out with and the the parade was a red letter day in both calendars.
Private Family Ceremony
People waiting for news of Jerry's funeral arrangements this week got a bit of a suck-in to discover that his remains were being taken directly from the Palliative Care Unit at Kerry University Hospital to the crematorium in Cork for a private, family only ceremony. Jerry was never a slave to convention.
His constant well of good humour and sense of fun and pure optimism were his hallmarks and he could and did turn his hand to anything – often with varying results.
Obliging to the Core
He was obliging to the core and one of his close friends said this week that he would have had a 'almighty funeral' – if that's how things were to go.
A week or so before he died he gave instructions to another friend, John Skevena O'Sullivan, to have the batteries charged in his tractor and ready for road and street for the March 17 parade. But alas – on both counts.
Sense of Optimism
Jerry's sense of optimism surfaced typically years ago when he called in on his brother Denis and Ger McGaley as they worked on a construction project back in Camp Road.
As Jerry was chatting to the two men he spotted a field of crows just over the ditch from them.
I don't know what he had against them but he ran to the car and got a shotgun from the boot.
Hunched down he stole his way to the ditch, composed himself and fired.
The Crows Got Away
The gun had seen better days and was anything but battle ready.
The two men said that when Jerry fired they could see the buckshot sailing upwards against the bright sun of a fine winter's evening and well over the targets.
The crows took fright of course and every one of them took flight and away back over the far ditch and into the west.
Watch 'em Falling
Undaunted by his lack of success, Jerry turned to the men and said: 'Watch 'em Falling.'
Every time Denis Cremins told that story it always reminded me of the line in the nursery rhyme:
'The evening is coming, the sun sinks to rest, The crows are all flying straight home to their nest,' as Jerry's intended targets did on that fine evening long ago.
May God be good to him.
P.S.: The Fountain Bar is holding a get together in Jerry's memory at 7pm this evening with food and drinks. All welcome.