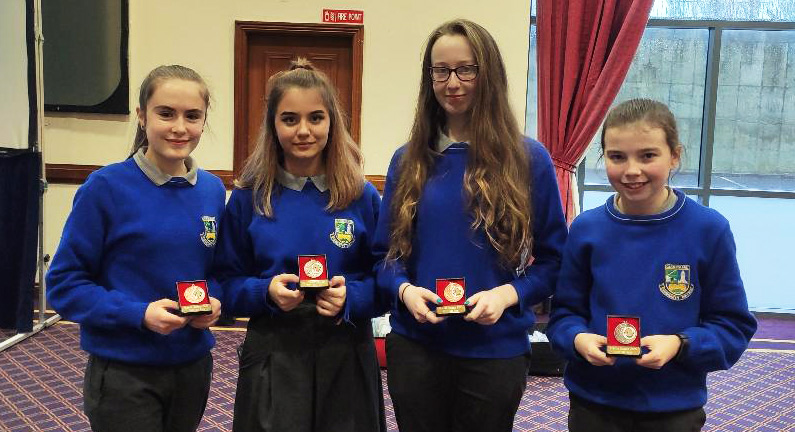 Castleisland Community College Chess Club students took part in the Munster Chess Championship in Limerick.
Students took part from all over Munster and it was a highly successful day for the community college students.
Viktoria Angelova won first place in the girl's category and the girl's team came third.
The team consisted of Viktoria Angelova, Shaoirse Reidy, Kerry Hennessy, Caitríona Murphy and Isabelle O Connor.
A Fantastic Performance
Nikodem Niewiadomski and Davyn Lane came in the top 10 in the boy's category. It was a fantastic performance from all players.
The chess club is one of many group activities that take place during lunchtime in the school.
It is a great activity for a rainy day and the game is referred to as the gymnastics of the mind.
Chess provides many advantages as a game.
Problem Solving Skills
It improves a person's problem solving skills, it improves a person's memory, it exercises both sides of the brain, it increases the creativity of the person and it improves concentration.
Is it certainly a game for the battle of the minds!