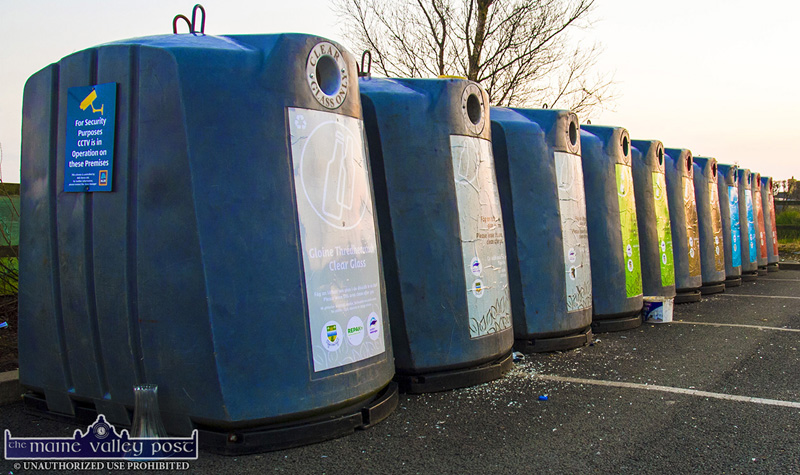 Kerry County Council is encouraging people to observe social distancing guidelines at the county's Civic Amenity Sites and recycling centres.
The council operates five Civic Amenity Sites at: Killarney in Coolcaslagh; Cahersiveen; Milltown; Kenmare and Lios Póil at Ionad Athchúrsála Chorca Dhuibhne.
Particularly Busy Recently
In recent weeks, the sites have become particularly busy and the council is asking customers to make sure that the guidelines around personal distancing are observed for the benefit of members of the general public and council staff.
Anyone attending any of the centres is asked to be patient because of increased activity and because of requirements around social distancing.
Local Bring Banks Busy
Kerry County Council is also asking those visiting the centres to use debit/credit cards and contactless technology for payments as much as possible.
Meanwhile, local bring banks around the county, for recycling cans, bottles, glass etc.., are also experiencing large volumes at present.
Save Space – Crush Cans
To increase capacity and the volume of the bring banks, members of the public are asked, where possible to squash/crush aluminum cans where these are being deposited.
The number of collections from bring banks is being increased as required.
There are approximately 100 bring banks around the county.