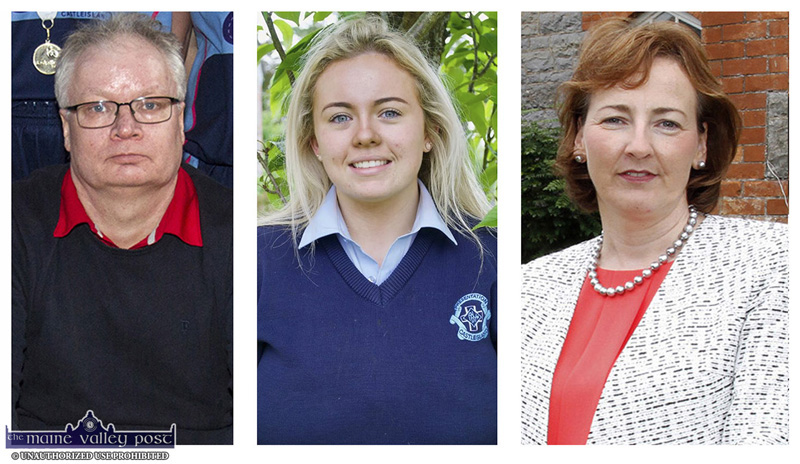 Presentation Secondary School Castleisland's principal, Katherina Broderick received wonderful news last week.
She was informed that Mary Healy, who completed her Leaving Certificate last June, received the highest mark in Ireland.
A Diligent Student
"Mary is a diligent student who deserves great credit for this achievement, we are very proud of her success," said Ms. Broderick.
"Mary and her parents were delighted with the news and she recalled the nerves she felt the night before the exam very vividly:
"I wanted to do well in Geography as it was one of my favourite subjects and I wanted to do well for Mr Enright," said Mary.
Best of 20,000 Students
However, Mary could not have imagined that she had managed to achieve the highest mark from the nationwide total of 20,000 students who sat the exam that day.
Each year the Association of Geography Teachers of Ireland awards a medal to the student who presents the 'most meritorious' Leaving Certificate examination in geography.
Gwenda Hurst Medal Awaits
When school life returns to normal the school community will celebrate with Mary and her family and she will receive the Gwenda Hurst medal in recognition of her success.
Mary, from Ballymacelligott is a daughter of Conor and Sinéad Lordan – Healy,  is currently studying World Languages in University College Cork.
There will be celebrations in both Ballymac and Barrack Street in Castleisland when that unique medal eventually arrives in the area.
Teacher No Stranger to Titles
Ms Broderick also congratulated John Enright the school's Geography teacher for this achievement.
Mr. Enright is no stranger to All-Ireland success as he is also the school's basketball coach and he, in fact, only recently received national recognition for his achievements from Basketball Ireland.
"Presentation Castleisland is renowned for its success in basketball at the highest level and Mr Enright has coached Pres teams since the late 1980s to achieve the highest number of All-Ireland titles of any school in Ireland," said the delighted principal.
Mary Healy's remarkable achievements will be marked later in the year with the presentation of the prestigious medal in memory of Gwenda Hurst.
Ms. Hurst (1913-1966) was a New Zealand born woman who organised, in September 1961, and founded the Association of Geography Teachers of Ireland in March 1962.
To find out more about Gwenda Hurst and see what a big deal the awarding of her memorial medal to Mary Healy is, please Click on the link here: http://agti.ie/gwenda-hurst/