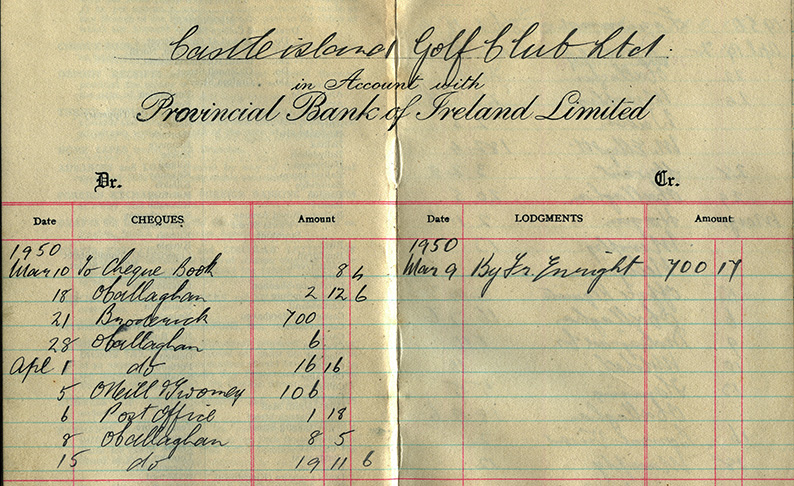 A brief break in my usual Sunday silence to remind those in need of a nudge that this evening is the final cut off point for signing up to the gradually forming union between the former members of Castleisland and Killorglin golf clubs.
Interest shown by 280 potential members and a provisional title, The Maine Valley Members Golf Club are the main points of discussion between the representatives of both recently closed courses.
Trojan Work in Merger
From the Castleisland club's ashes, Owen Nolan and Maryann Downes have emerged and done Trojan work in the merger.
They feel that their efforts were more that well reflected on the Laune side of this potential coalition.
Like everyone else these days I'm tidying and re-filing, re-scanning and refraining from straying outside the front or back doors.
Castleisland Golf Club of 1950s
In the course of my voyages of rediscovery I came across a bank book for the old, 1950s Castleisland Golf Club which was situated on the slopes of Glounsharoon and just before you hit the real climb.
Even so, it was a tough, hard course according to those who remembered it in its heyday and it could claim more heart attack victims that any other course in the country.
I found the book, the first page of which is reproduced here,  on Pound Road one day in the late 1980s after it fell of the back of a dump truck with some rubble from a house refurbishment job in town.
Owen Nolan's number is 087 35 08 268 and the deadline for joining is this evening, Sunday, April 19th.