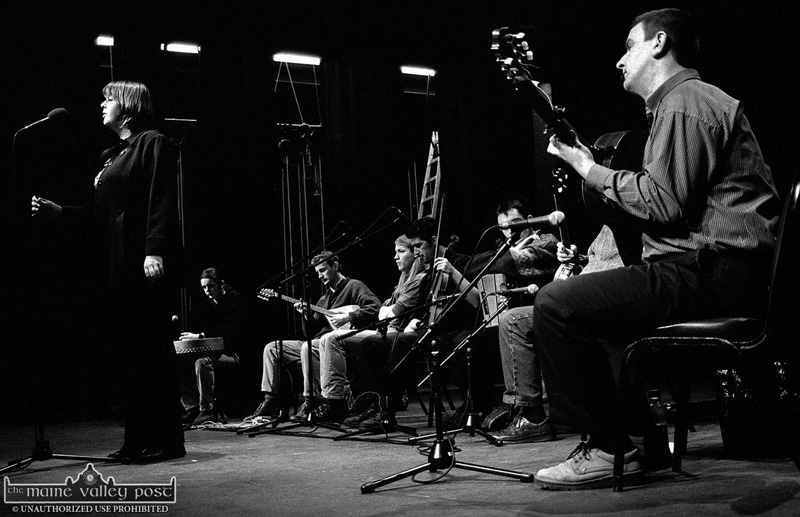 It's very easy to put it down to coincidence but did you ever think about someone you hadn't met, seen or even thought about for a while – and then….  Benny O'Carroll flashed up on my inner screen one day last week and with him came the 'stick with you' songs and melodies: Do You Love an Apple and You Can't Boil Potatoes in Caherciveen.
And then, out of the proverbial blue, I got an email from Florida and from the man who will be well known throughout Ireland in traditional Irish music, jazz and classical music circles as a brilliant guitarist.
Tralee native, Benny O'Carroll is now based in the USA and from there he organises Benny's Ireland Vacations Inc.
No Holding Back
True to the man we remember from his days among us hereabouts, there's no holding back when Benny undertakes a description of what he's up to and the following is along the lines:
"Born and reared in Ireland, Benny has an unequaled knowledge of everything Irish. Has worked most of his life with the tourist industry in Ireland. He has profound knowledge of all that's necessary for the discerning traveller from, hotels/ground transportation/entertainment/golf, to great itinerary ideas and he has arguably, the largest choice of vacation options for Ireland."
Glowing Testimony to Tralee
While among his travel testimonials there's a glowing example for his own efforts and his home town's golf facilities – as in:
"Tralee alone is worth travelling to Ireland for a few rounds of golf. Benny can put together a golf vacation that will knock your socks off," – Richard Olson.
Back in the Day
Back in the day, Benny organised a huge group of traditional musicians and technicians and recorded a stand-out CD of great quality and variety.
Nothing was left to chance and all gathered at Siamsa Tire in Tralee for the recording session over two days in January 29th and 30th 1998. I was asked by Benny to photograph the recording session with a request for a set of atmospheric photographs and to possibly work with whatever light was available during the recording.
Played at Brennan's Bar
The CD, Sessions from the Hearth was released to great acclaim later that year.
He just turned up and played for an afternoon at Brennan's Bar during one of the Patrick O'Keeffe Traditional Music Festivals around the late 1990's.
He sat in the middle of the floor and held his audience spellbound for an hour or so.
From the sound he wrought from his instrument that afternoon you'd imagine he should have had at least a dozen fingers and several hands.
Benny on Benny
"I come from the Dingle Peninsula, Ireland, once described by National Geographic, as 'the Most Beautiful Place on Earth,' where some of the most dramatic landscapes in the world exist.
"Here, we provide: Group Travel – Individual Travel – Self Drive Travel – Corporate Travel,
our mission is to provide you with an information based web-site because we know that education is powerful.
A Spectacular Culture
"This will ensure that you gain as much information as possible about Ireland in order to richly experience this spectacular culture.
"In addition, we welcome your personal contact with inquiries about customised trips for groups, individuals and of course for corporate events.
"And we offer 'PCO' or Professional Conference Organisers award winning services.
Soak Up the Information
"Please take your time and enjoy my spectacular visuals and the exciting music in the gallery tab.
"Also, please soak up as much as possible of the information that we have gathered to share with you on this site.I hope that you will absolutely love it.
"I look forward to exposing you to Ireland in all of its beauty and glory. Welcome to Ireland. Fáilte Go hÉirinn, Benny O'Carroll."