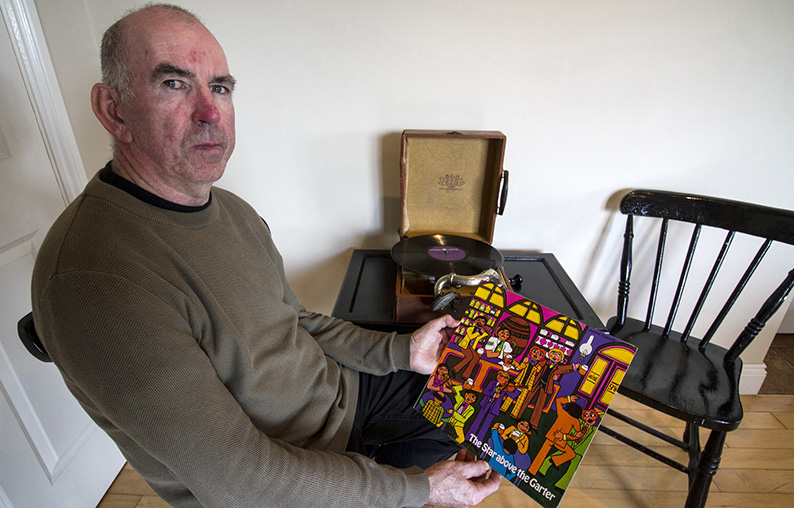 An early morning radio promo for tonight's programme and a message from Matt Cranitch earlier today tells us of a special edition of The Rolling Wave on RTÉ Radio One tonight from 9pm.
Presented by Aoife Nic Cormaic, the programme, which keeps a sharp eye and ear on the world of traditional music, will feature a look and listen to the fiddle music of Sliabh Luachra and of Denis Murphy and Julia Clifford in particular.
The 1969 recorded Star above the Garter is the record under the scope tonight and it's a recording which our own Paddy Jones rates as the record of its generation and a blueprint for playing and understanding of the music and culture of this area.
Slí na mBeaglaoich ar TG4 Tonight at 9:30pm
Tabharfaidh Breanndán Ó Beaglaoich agus a mhac Cormac faoi thuras bóthair i seanveain ar chósta thiar na hÉireann – ó Chiarraí go Dún na nGall ag 9:30 anocht.
Father and son, musicians Breanndán agus Cormac Ó Beaglaoich set off on their journey up the west coast of Ireland in their 40-year-old camper van.
This'll be good. May contain good homour and a fair bit of laughter. TG4 at 9:30pm tonight.