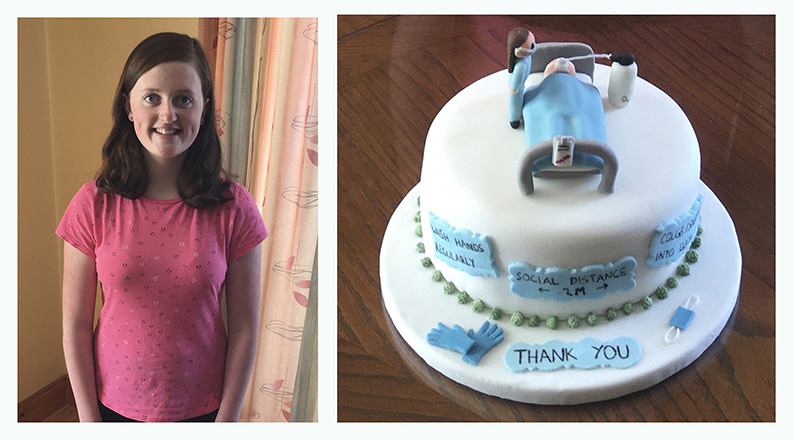 Castleisland Community College held its annual Fairtrade Bake Off Competition this year at homes instead of at school.
The competition is open to all students in the school and not just to those who study home economics.
A Fairtrade product had to be used thus creating awareness of ethical consumption.
A Resounding Success
"The Bake Off was certainly a resounding success as evidenced by the outstanding talent of the delicious cakes produced, according to Jo McGrath the home economics teacher,' said college teacher, Doreen Killington.
"However, it was also a success for another important reason, by encouraging students to stay connected whilst being apart.
"Students contacted each other regarding recipes and presentations and it provided a fantastic, positive buzz in households.
Live on Radio Kerry
"Ms. McGrath was interviewed on Radio Kerry by Deirdre Walsh on Friday and the results were announced live on radio.
"The judges were Selina from Selina's Cakes and T.J. O'Connor from Head of Culinary Arts, IT Tralee.
"Mr. O'Connor said that the creativity and skill shown by all the entrants is to be highly commended. The wining cake was named Covid Cake by the judges and their comments included:
'It's in theme with current affairs, clean and well defined finish.'
'There is excellent attention to detail and skill involved in the decorating process.'
Shauna's Covid Cake – A Winner
Scartaglin student, Shauna O'Keeffe of second year was deemed a worthy winner and, on her entry, she said that she chose a Covid-19 themed cake because of the current pandemic.
"I have a great interest in medicine and wanted to show my appreciation to all the front-line staff. I made a three tier, all in one chocolate cake layered with butter icing and covered with fondant icing.
"I used colouring paste to get the colours I needed for the various cake decorations.
You Tube Direction
"You-Tube showed me how to make fondant figurines and how to get the fondant icing smooth on a cake using a smoother and turn table.
"I had sprinkles which looked similar to Covid-19 but I coloured them green to make them more realistic.
"I used a black food art pen to write on the banners and I shaped the banners with a fondant edge cutter.
Shauna's Twin Katelyn in Top ThreeFair Trade Concept and Products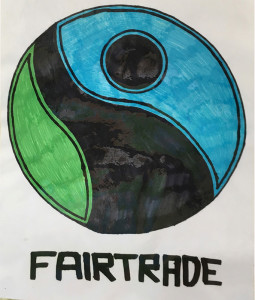 "It took me about three days to make my cake but I thoroughly enjoyed the experience.
"The Fairtrade ingredient used was chocolate as the inside was a chocolate sponge cake," said Shauna in conclusion.
Emma O'Donoghue, Castleisland came second and Shauna's twin sister, Katelyn O'Keeffe came third from a total of 25 entries.
Fair Trade Concept and Products
You can find out more about the Fair Trade concept and everyday products available in shops and supermarkets near you with a click on the link here: https://www.fairtrade.ie/fairtrade-products