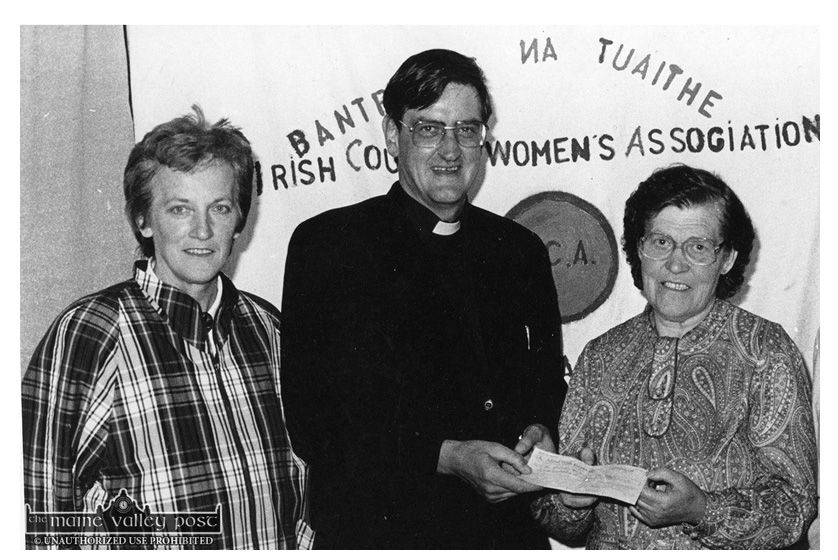 "We woke up here this morning to the dreadful news that 'Fr. Michael' had died," said Sheila McSweeney of Scartaglin – summing up the level of shock and sadness which greeted the news in his native village of the death of Canon Michael Fleming on Friday morning. 
Shock and Saddness
The sense of shock and sadness was widespread throughout the Diocese of Kerry as Canon Fleming, who passed away suddenly, on Thursday, had served in so many its parishes.Canon Michael
Canon Fleming, in his early 70s, died in hospital where he had been recovering from recent surgery.
"The former Administrator of the Parish of Killarney had been PP in Killorglin for the past 17 years and from his base in St James's Church, in recent years, he served as Vicar Forane for the entire Mid Kerry area, including Killorglin, Cromane, Beaufort, Castlemaine, Glenbeigh and Milltown," said Killarney Today editor, John O'Mahony.
Scartaglin Native
"A native of Scartaglin, Canon Fleming had worked in several parishes in Kerry and overseas and following initial postings in Dingle and Waterville, he spent some time administering in Wembley in London.
"He returned to his native Kerry in 1977 when he was appointed curate in Glenflesk where he worked alongside Fr. Michael Herlihy and Fr. Seán O'Leary in the sprawling parish.
Parish Administrator in Killarney
"Canon Fleming became Parish Administrator in Killarney, operating from St Mary's Cathedral, from a number of years before transferring to Moyvane and, finally, Killorglin where he was very happy and well respected.
"A keen golfer and a passionate Kerry GAA supporter, he would have celebrated the golden jubilee of his ordination in 2021," said Mr. O'Mahony.
Paying tribute to Canon Fleming, a Laune Rangers GAA Club spokesperson said everybody was shocked by his untimely passing.
Laune Rangers GAA Club
"Laune Rangers GAA offer our deepest condolences to Fr. Fleming's family, friends, fellow clergymen and to our fellow parishioners," a club statement read.
"A notice in the weekly newsletter in St James's Church, Killorglin read: "It is with great sadness that we announce the death of our beloved Fr Michael, who has been our Good Shepherd since 2003.
"He stood with us in our times of sorrow. He celebrated with us in our times of joy."