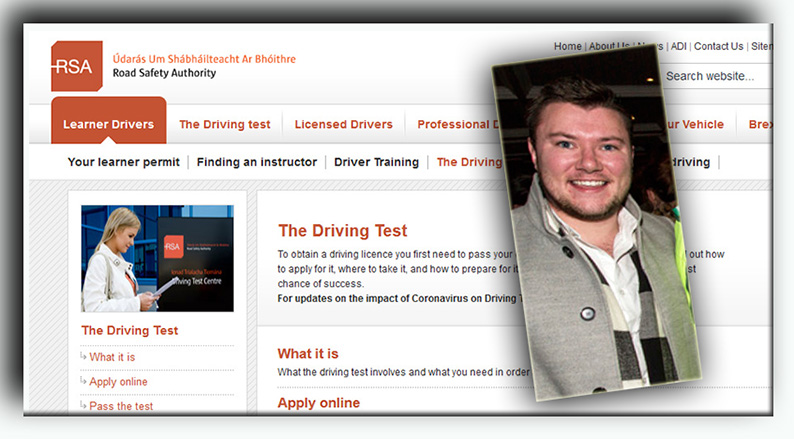 Over the last number of months due to the current pandemic driving tests have ceased to take place, this has left the holders of learner permits in a very difficult position.
At the end of 2018 we had over 240,000 holders of learner permits in Ireland, with over half aged between 17-30 years of age.
Many of these people are working on the front line in our hospitals and retail stores throughout the current Covid -19 crisis.
Breaking the Law
The fact that driving tests are not being conducted has forced many of these people to break the law by driving to work without an accompanying fully licensed driver.
In replying to questions by my father Deputy Michael Healy-Rae, the Minister for Transport said: "Deputy Healy Rae should not hold out too much hope about driving tests resuming early because that is a situation where the closeness of people to each other is threatening."
Simply Not Good Enough
In my opinion this reply is simply not good enough and is certainly not acceptable to young people who are doing their best to uphold the law.
"They pay for their car, their insurance, their tax, do their 12 lessons, wait the six month period, only to be told, you shouldn't hold out hope for sitting your test anytime soon.
"The solution to this issue is the following: when you're doing motor bike lessons or a motor bike test, the tester is following behind you on another bike giving you instructions through a headset.
Same for Car Driver Tests
Something similar could be done with the car testing during the period of this pandemic to ensure physical distancing.
I will be calling on the Minister for Transport and the RSA to look at this alternative as the current inaction around testing cannot continue.
"It's resulting in young people are being criminalised for going to work on our front lines," said Cllr. Healy Rae.