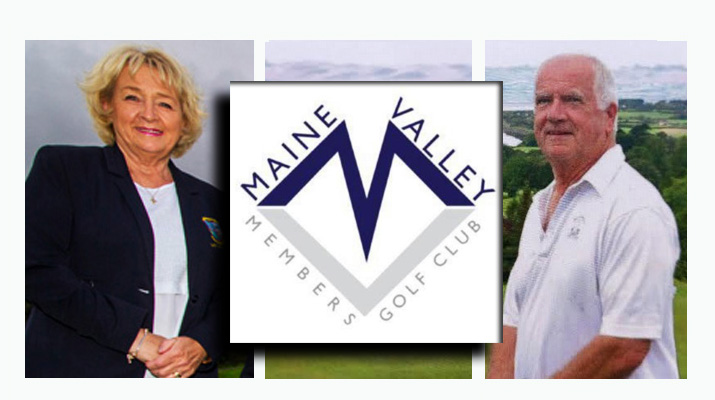 It's been a bad year so far for Munster golf clubs as falling memberships and locking gates have been clanging the landscape throughout Cork and Kerry in particular.
However, the news in Kerry is much better as talks between 'refugees' from the county's two closed clubs in Castleisland and Killorglin have reached a stage which will see the Killorglin course rescued.
Three members from the wound up Castleisland club have joined six from Killorglin on an interim committee to steer a path towards a reopening of the still maintained course on the banks of the Laune.
250 In and Rising
Jimmy Foley is the spokesman for the interim committee and he said at the weekend that while commitments and expressions of interest were still coming in, the potential membership now stands at the 250 mark – and rising.
"We can reasonably expect that this number will rise whenever the current restrictions ease off and it's safe for us to open the club and course for play," said Jimmy.
The interim committee has just issued an update to its potential membership and it is as follows:
Dear Friends in Golf
First of all, a big thank you for your commitment to becoming a member of our amalgamated golf club.
Our new club is to be named : Maine Valley Members Golf Club.
Having received a number of suggestions from you, the most popular choice was the one we have decided on.
People in the marketing business have also agreed with this choice. As you can imagine, the journey to this point has not been straightforward in these unusual circumstances.
Tireless Work on Both Sides
A number of people from both Killorglin and Castleisland have worked tirelessly to ensure that people from both areas, who enjoy our game of golf, can have a wonderful home in which to enjoy the game we love.
We must sincerely thank Billy Dodd for making his beautiful facility available to us. A huge thank you to Pat and Neily also for voluntarily keeping the course maintained to a very high standard during the past number of weeks.
Dream Becoming a Reality
Thanks to your support, financially and otherwise, our dream is becoming a reality.
An ad-hoc group got together to explore and pursue the task of amalgamating both clubs.
We are very conscious of the fact that we have not received a mandate.
We need to put a committee in place to comply with Golf Union of Ireland (GUI) regulations and to open a bank account.
To this end we are seeking a mandate from you to act on your behalf as an interim committee until such time as a general meeting can be convened to officially elect a club committee.
Interim Committee Members
The interim committee comprises: Dermot Kelly, Jimmy Foley, Pat Goulding, Brendan Quirke, Kevin Jones, Mary Ann Downes, Eamon Feeley and Francis Fitzgerald.
We trust that this arrangement meets with your approval.
As soon as we get official approval from the GUI to proceed, we intend to inform you as to when we can open for golf," – the interim group, Maine Valley Members Golf Club.