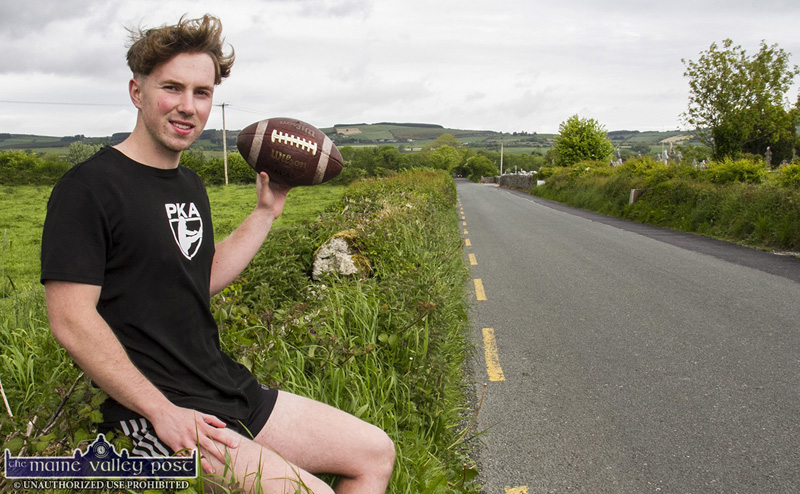 A level of attention, which could only be described as a frenzy, has descended on David Shanahan's remarkable journey from Castleisland to Melbourne and eventually to Georgia Tech College and its American Football team.
He and his story have already featured on social media platforms and sports pages of newspapers in Australia and America and here in Ireland.
He has also featured on the RTÉ sports website today but will be included on the RTÉ Six One News on TV this evening.
Sports presenter and Listowel native, Joe Stack was in Castleisland this morning to do the needful and the results can be seen this evening for a start.
I have a feeling that this will be the first time of many on which Castleislanders will sit down in front of a television set or computer to watch an event featuring David Shanahan.
For the full story on David's journey simply click on the link here: http://www.mainevalleypost.com/2020/05/18/david-realising-goliath-sized-dreams-with-american-football-scholarship/