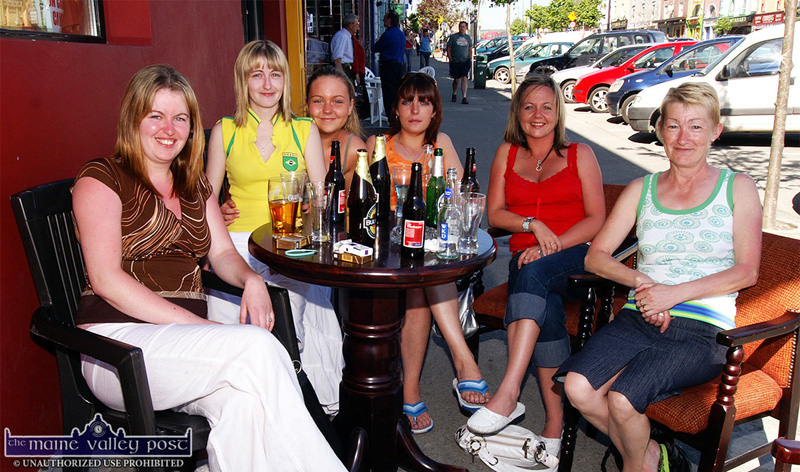 Kerry County Council is implementing plans to help businesses to reopen safely while promoting safe and welcome streets in towns and villages.
Over the past number of weeks Kerry County Council has been working closely with other agencies and key sectors in the local economy on the rollout of supports and initiatives to assist businesses and support the economic recovery in the county.
Roadmap for Reopening
As businesses in Kerry begin to reopen in line with the Roadmap for Reopening Society and Business, it is critical that they can welcome and cater for their customers safely.
As part of this effort, Kerry County Council is developing and implementing plans to ensure that our towns and villages are open for business and are recognised as safe environments for commercial businesses to operate, and for members of the public to visit while adhering to public advice and travel and other restrictions.
Potential Impact of Guidelines
Understanding the potential impact of public health guidelines and social distancing requirements on businesses, particularly the two-metre wide physical distancing requirement, the council has been developing plans to help people visiting shops and business premises around Kerry.
The initial phase will begin in the coming days and will see the installation of signage in towns and villages, highlighting social distancing measures.
Similar works have been carried out by council staff at beach car parks and public amenities over the past number of weeks.
Shared Street Spaces Safely
Further measures are under development by the council to ensure street space can be shared safely by pedestrians, cyclists, public transport and cars and to accommodate and promote street usage by commercial premises so that they can operate according to public health guidelines.
In developing these town and village mobility plans, Kerry County Council will engage closely with businesses and business interests to ensure that these plans will be able to further unlock the ability of premises to conduct their business.
Collaborative Approach to Reopening
The support of the elected members of Kerry County Council continues to be a critical part in ensuring there is a strong, collaborative approach to the reopening of the Kerry economy in the months and years ahead.
"We are very aware of the need for businesses to re-start, but at the same time it is critical that the streets in our towns and villages can accommodate business activity safely," Chief Executive Moira Murrell said.
Standards for Queuing Requirements
"Significant work has already been carried out by council staff in developing simple but effective ways of ensuring that social distancing can be maintained while ensuring that businesses can resume trading and provide their goods and services to customers.
"This will include standards for queuing requirements and other retail aspects to assist the social distancing restrictions that must be maintained into the future," said Ms. Murrell.