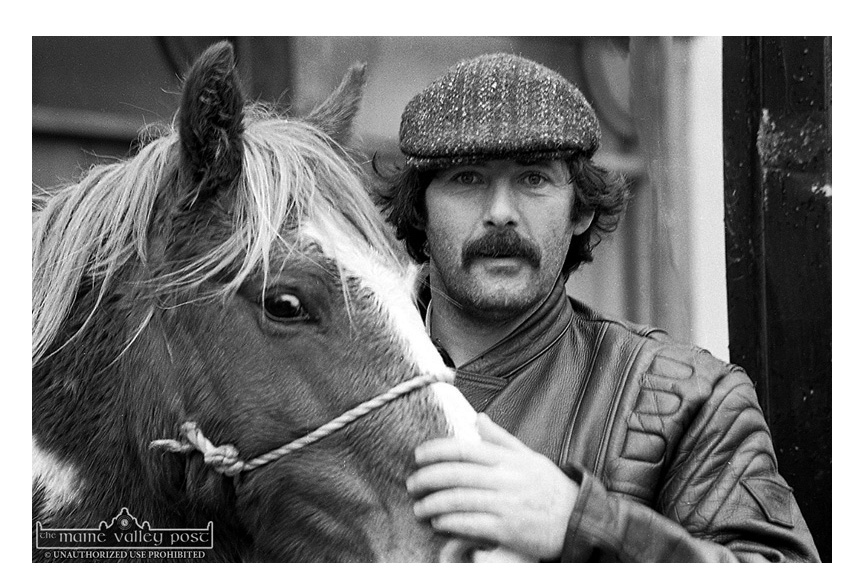 A reminder that Michael 'Butty' Sugrue's funeral will leave Tangney's Funeral Home here in Castleisland this morning at 10:30am and proceed up along Church Street and onto Main Street before heading to Shannon for a private cremation service.
People wishing to express their condolences and solidarity with the family can do so from the street sides as the cortege passes by. There will be a mass in his memory when it is safe to attend later on in the year. May God be good to him.
I got the following message for Michael Sugrue – a cousin of the late Michael's from the UK last night and there's a nice bit of history among its lines.
The Essence of Butty
Thank you for a lovely photo and obituary of my 1st cousin Michael 'Butty' Sugrue.
We hadn't seen each other since 1983 when I visited the family while on holiday.
Your photo and obituary capture the essence of Butty so will be a lovely memory.
I was very fond of his parents; his father Mock was my godfather and his mother Hannah was the most generous of spirit.
'The Bake House' Behind Hartnett's
I was born in our grandmother's house which in 1950 was a one-room 'cottage' that was behind Hartnett's but set slightly back from the road.
After Mock and Hannah got married they, and my grandmother Kate, moved a few doors along to 5 Limerick Road, which is where the elder children like Butty were born.
Born in Cordal
My grandmother died in 1961 a week after the fire in a neighbouring house. I used to visit my grandfather at St. Finans, who was also a lovely man.
After years of searching, it is only about three years ago that I finally tracked down the circumstances of my great-grandfather's death in USA; he fell from a train in 1915 as it approached the station in Lowell, MA, USA.
He was also named Michael Sugrue, and born in Cordal.