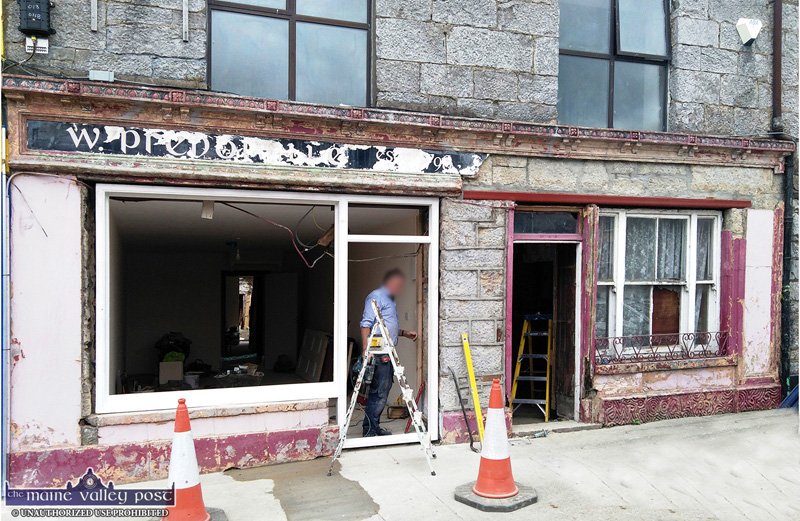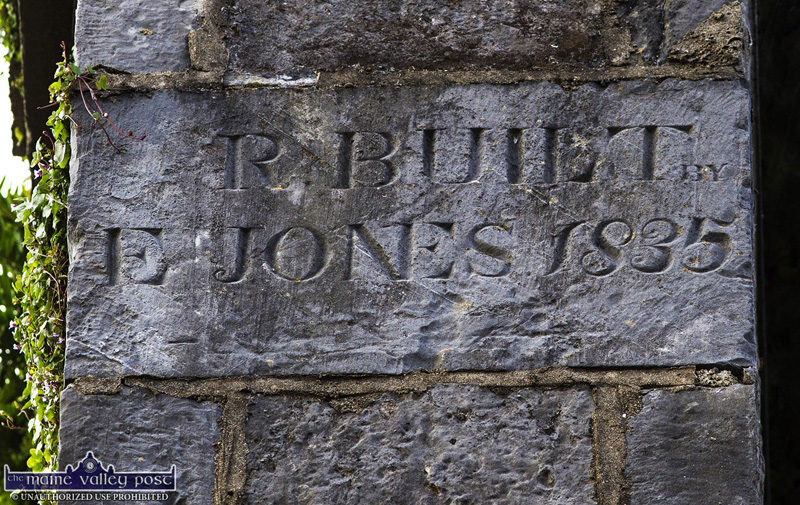 It was a case of out with the old and in with the new this week along the sunny side of Castleisland's Main Street.
The old shop door and window at the former Sheila Prendiville's Bar and Grocery hit the street in a cloud of dust on Tuesday morning.
It was immediately replaced by a similarly constructed door / window combination.
Century Old Window
The old window was there for at least a century but the door was relatively new having been made and fitted by Mike Mitchell in the late 1990s.
Further up Main Street a piece of old Castleisland has been obliterated and this one by a couple of coats of plaster.
A Masterful Example 
A masterful example of stone-cutting and building was scudded and plastered over on one of the town's finest and oldest chimneys on McAuliffe's building which houses Diarmuid's Butcher's Shop or Charlie Lenihan's for those of a certain age.
Highest Degree of Skill
The whole job has been carried out with the highest degree of skill and looks clean and clinical and great and would look great anywhere else.
R Built by E Jones 1835 was the visible, inscription on the street facing chimney stone on No. 62 Main Street up to last week.
It was customary for tradesmen at that time to sign their work – some still do – but few went to the lengths that E Jones went to.
Links with the Past
While understanding that people have a right to do, almost, as they please with their buildings it is a shame to see the links with the past being wiped out in the blink of an eye.
In a Fàg an Bealach Kind of Way
It begs a question on the use or uselessness of Kerry County  Council's preservation orders or the enforcement of the same in the face of this kind of development or progress.
Progress it is, without a doubt but with a fàg an bealach kind of application and attitude.
It seems to see history and its association as merely a thing of the past and just plough on.
That's progress. for you.