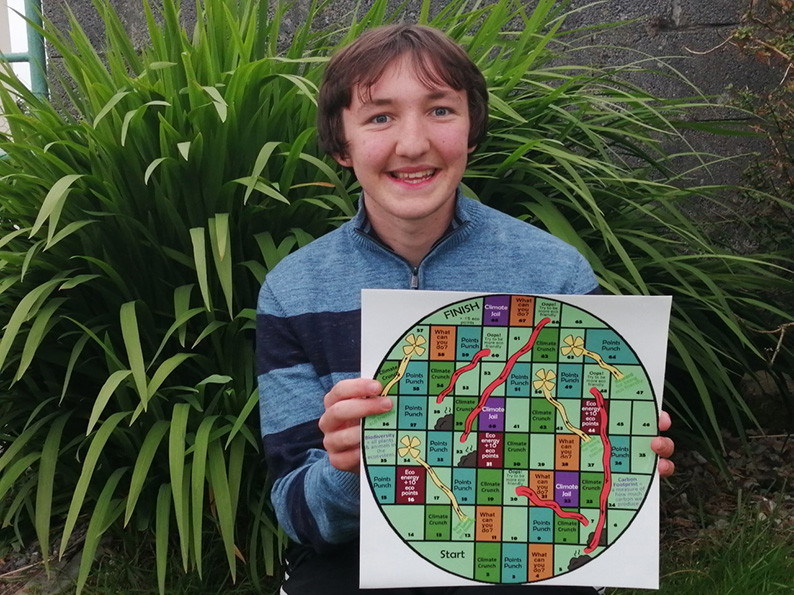 Castleisland Community College Transition Year student Micheál O'Shea has reached the national final of the Young Social Innovators Open Call.
The competition is looking for young people's ideas about how to tackle the problems as a result of the corona-virus.
The 'Open Call for Teenagers' gives them a platform for their voices to be heard, to find ways to tackle some of the problems that we, as a community, are now facing.
People's Powerful Role
Young Social Innovators believe that young people have a powerful role to play and their ideas and voices are important.
With restrictions in place and everyone following a slower pace of life, we have begun to take heed of nature and to respect the beautiful natural world that we live in.
"We all can hear the birds singing, we have noticed the flowers, butterflies etc.. foxes have been seen on Grafton Street, the city of Venice is enjoying crystal clear waters with fish swimming in the canals, clear blue skies can been seen over the Taj Mahal in India due to a decline in air traffic," said community college teacher Doreen Killington.
Climate Change Board Game
"Micheál designed an educational Climate Change board game. His passion for climate change began in school. Castleisland Community College has a very strong ethos of respecting the environment as evidenced by the many awards already won by the school.
"Students from first year are taught by their peers about protecting and preserving the environment for future generations.
"Living close to the Atlantic and being surrounded by natural beauty, Micheál wanted to play his part in protecting this environment.
"He noticed that the topic of climate change made his peers anxious due to feeling that they could not prevent or do anything about it.
The Aim of the Game
"The aim of the board game is to educate people on the small changes they can make to help combat climate change. This in turn will protect our environment and our future.
"He hopes to encourage a change of mindset in players. They learn how to adapt their daily routine to reduce their carbon footprint and benefit the environment.
"The school will be using the board game as a way of teaching students in Civic, Social and Political Education (CSPE) classes about taking action on climate change.
Digital Panel of Leaders
The ideas, including Micheál's, with the most potential to impact are now in the final.
Micheál, from Ballymacelligott, is now being given an opportunity to pitch to a digital panel of leaders from across government, NGOs and business, which will be hosted by Virgin Media.
Colette Fitzpatrick the news anchor with Virgin Media News is one of the judges.
"Fair play dhuit Micheál agus go n-éiri leat," arsa muinteoir Doreen.